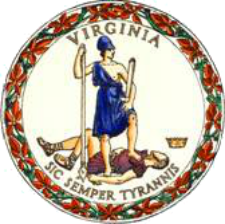 Governor Terry McAuliffe announced Tuesday that ELDOR Corporation, an international group leader in the automotive business, will invest about $75 million to establish its first U.S. production plant in Botetourt County.
The project will create approximately 350 new jobs. The company's key manufactured products include ignition systems, engine control units, braking systems actuators, and power/electronics management systems for hybrid and electric vehicles. The Governor met with the company founder at their headquarters in Italy during his June 2015 European Marketing Mission, following an initial meeting at the 2015 SelectUSA Investment Summit in Washington, D.C.
Speaking at today's announcement at an event in Botetourt, Governor McAuliffe said, "This tremendous project is a significant win for the Commonwealth and for Botetourt County. The decision by an international company of ELDOR Corporation's caliber to choose Virginia for its first U.S. production plant is a strong testament to our business environment, workforce and strategic location. Both the advanced manufacturing and automotive sectors are booming in the Commonwealth, and ELDOR will be a great asset to the growing industry cluster in the Roanoke Valley. This is the type of project we are working to attract, bringing hundreds of good-paying manufacturing jobs that help us to diversify and build a new Virginia economy."
"The Commonwealth continues to catalyze job opportunities by attracting global companies to establish operations here," said Secretary of Commerce and Trade Maurice Jones. "We thank ELDOR for its investment in Botetourt County and the region, and we look forward to seeing the company's future growth."
Headquartered in Orsenigo, Como, Italy, ELDOR Corporation is a leading company in the research, development and production of ignition coils, engine control units and combustion management systems based on the analysis of ionic currents, as well as of electric systems for hybrid and electric applications. ELDOR combines technical innovation with the highest standard of quality, anticipating market needs and trends in the area of expertise, and introducing itself to clients as a partner in the development and delivery of innovative new solutions, customized and advanced. ELDOR is constantly contributing to environment preservation, as technologically advanced electric systems are developed for hybrid and electric applications. The company has three Research & Development operations in Italy, production plants in Italy, Turkey, China and Brazil, and technical offices in the U.S., China and Germany.
"Virginia is particularly business-oriented, with its pro-business laws, Port of Virginia access, logistics and infrastructure," said Pasquale Forte, President & CEO of ELDOR Corporation. "We found a community of genuine and collaborative people, focused on supporting investment in a practical way and with great commitment. The community has welcomed us with a professional attitude, but also with respect and friendship. We found top-class universities and a great community college, with programs dedicated to the mechatronics sector that will grow excellent young engineers with the skills necessary to run ELDOR's advanced automated lines. Finally, the Roanoke Valley is a beautiful region with natural beauty and quality of life. I am confident that people who come to our plant from around the world will be amazed by this beauty. Technology, passion, dreams: this is ELDOR and we are confident that Virginia – and the County of Botetourt in particular – is the best choice to carry on, with passion, this dream."
The Virginia Economic Development Partnership worked with Botetourt County and the Roanoke Regional Partnership to secure the project for Virginia. Governor McAuliffe approved a $3.2 million grant from the Commonwealth's Opportunity Fund to assist Botetourt County with the project. The company will receive benefits from the Port of Virginia Economic and Infrastructure Development Zone Grant Program, and funding and services to support the company's employee training activities will be provided through the Virginia Jobs Investment Program.
"Botetourt County is extremely excited to have had the opportunity to work with and land ELDOR in the Greenfield Industrial Park of Botetourt County," said Botetourt County Board of Supervisor Chair Jack Leffel. "ELDOR is the newest member of the Botetourt industrial family, and we look forward to the future of working with this world-class international company that will add to the employment mix of the region. Giving hope and opportunity to all our citizens has been a forefront goal of the Board of Supervisors, and we are proud of all the efforts that have brought us to this celebration today. The resulting efforts will positively impact our citizens and provide yet another option for our youth to be able to have a successful future."
"The Economic Development Authority has worked hand in glove with the Board of Supervisors and the County Administrator's staff to support the efforts of recruiting ELDOR to the region, and will continue working hard to assist the project in becoming operational in Botetourt County," said Botetourt County Economic Development Authority Chair Joyce Kessinger. "We are excited about the future of having such a quality company located here that continues to give our regional citizens additional tools for success."
"The Commonwealth of Virginia, because of its many assets, continues to attract companies that will have a significant, long-lasting and positive effect on the state's economy," said John F. Reinhart, CEO and executive director of the Virginia Port Authority. "ELDOR Corporation's strategic decision to locate its first US production plant in Virginia capitalizes on the state's progressive business climate and we're honored that The Port of Virginia will serve as its global gateway."
"The ELDOR Corporation's significant capital investment and promise to create 350 good-paying jobs for the people of Botetourt County is welcome news," said Delegate Terry Austin. "The House budget committed $1 million to this project and authorized the Governor to increase the size of the Commonwealth Opportunity Fund grant. I appreciate the work of the House budget leaders, local officials in Botetourt County, the Virginia Economic Development Partnership, Secretary Jones, and Governor McAuliffe. This is a much-needed boost to our local economy."