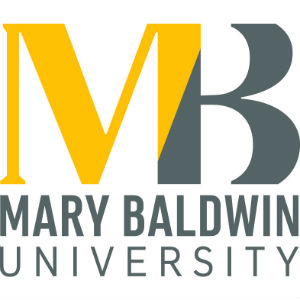 As college costs for both public and private institutions continue to rise nationwide, the Mary Baldwin University (MBU) Board of Trustees has voted to freeze tuition for undergraduate students in 2018–19 at the 176-year-old institution.
The tuition cap is announced as MBU is seeing record-high application numbers. To date, the university has received more than 6,500 applications, about 60 percent more than at the same time in the admissions cycle over the past five years.
"We continue to focus on our greatest asset — our students. They are at the heart of our mission," said MBU President Pamela Fox. "We understand the challenges that rising costs create for them and their families as they work hard to pay for their degree."
MBU's undergraduate tuition is $30,690 in 2017–18 and will remain at that level for the next academic year. According to USA Today, most colleges and universities across the United States are ratifying tuition increases that exceed — and in some cases are double — the rate of inflation, which currently stands at 2.2 percent.
"This board action speaks to our care and concern for students and their families, and how we can be prudent stewards of their tuition dollars," said Board Chair Jane Harding Miller '76. "We put our students and families first, and worked diligently to craft a plan that keeps their pursuit of personal and professional success within reach."
MBU provides financial aid to nearly every one of its students. In addition to the tuition cap, President Fox has just announced the reinstatement of Julia's List, named in honor of co-founder Mary Julia Baldwin, to provide additional financial support for high-achieving sophomores and juniors with unmet financial need. Students from the commonwealth, who attend private colleges and universities, will continue to receive the Virginia Tuition Assistance Grant.
"Students at Mary Baldwin are honing the critical thinking and hands-on skills they will need to shape successful careers after graduation," said Provost Ty Buckman. "But we also want to invest in their futures by working hard to hold costs down, to provide alternative paths to our degrees, and also to share with prospective students and their families good advice regarding managing the finances of a college education."
MBU will not raise tuition in 2018–19 for students in the online and distance learning programs or those enrolled in graduate level programs in education, business administration, and healthcare administration. The Board, however, approved modest tuition increases for graduate students in the Shakespeare and Performance program and for students in Murphy Deming College of Health Sciences (except for those in the master of healthcare administration program).
Founded in 1842, Mary Baldwin University is a small, coeducational university offering a range of degree programs from bachelor to doctoral. It serves a vibrant student population on its main campus in Staunton, Virginia, at its nearby health sciences campus in Augusta County, online, and through regional advising centers throughout Virginia.