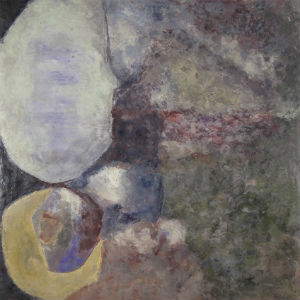 Solidifying Fields by Martha Saunders will open Friday, Jan. 8, in the Beverley Street Studio School Gallery at 22 West Beverley Street.
The opening is from 5:30 – 7:30pm with an artist's talk at 6 p.m. The event is free and open to the public. The exhibit runs through Feb. 21.
Saunders earned her BFA degree in painting and printmaking from Virginia Commonwealth University and her MFA degree in painting from Maryland Institute College of Art in Baltimore, Maryland. Saunders has been an active arts educator for over 30 years and currently teaches at Mary Baldwin College in Staunton and James Madison University in Harrisonburg.
For over 35 years Saunders has been exhibiting her work throughout the East Coast, including solo shows at the University of South Carolina and Mary Baldwin College. Her work has been featured in a number of key group exhibitions, juried by such prominent art individuals as Faith Ringgold, Donald Kuspit, and Dore Ashton.
In 2000 she was awarded a grant from the Southeastern College Art Conference, and her art is held in a number of corporate collections, including Capital One Corporation, VCU Medial Center, Richmond, and Rockingham Memorial Hospital, Harrisonburg.
Her mixed media panels, works on paper, and installations speak to "in-between states, where boundaries are blurred and contents coexist". Built up layers of material move from opaque to translucent, from seductive surface to embedded photo-transfers, drawings, and organic matter both seen and unseen.