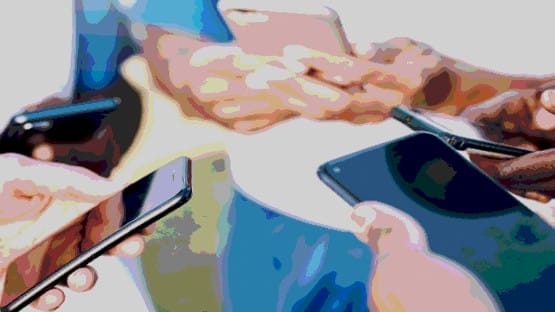 The disagreement between you two is I think of matter of clarity. Ahmad believes that Coach Elliott was speaking figuratively when discussing players and phones and not speaking specifically about his players in that locker room during that game. You chose, I believe, to take Elliott's words literally and conveyed to your readers the belief that Coach was indeed speaking of his players during that game. A simple follow up question to Elliott could have cleared this up, but no one thought to ask for clarity, I guess. In my reading of the quote, I get the impression that he was not speaking specifically about his players, but about the challenge that all coaches face in situations such as this.
– Seward Toddy
---
For starters, the "disagreement" isn't a matter of clarity; it's Ahmad Hawkins saying I "lie for clicks," the "lie" involving the slip that I wrote about from Tony Elliott about what was going on in his locker room during the weather delay in the fourth quarter of UVA's 36-35 loss to JMU in Week 2, and me being forced to defend myself against the claim.
No one, aside from Hawkins, the in-game football analyst and sideline reporter for UVA Football, is questioning that Elliott said what he said.
"That's a challenging situation to manage because you don't know how long it is," Elliott said, just to remind you of what the coach said.
"You're trying to get the guys refueled and rested. You want them to stay locked in, so you're trying to keep them off their phones and keep them focused."
There's video of Elliott saying this.
The transcript sent to reporters by the media-relations folks at UVA Athletics included this quote.
But let's grant what Seward is saying here to be the real issue raised by Hawkins – not the one that Ahmad himself is articulating, but what he clumsily has been trying to get at.
Let's grant that Elliott wasn't specifically saying, I actually needed to keep my guys off their phones, but was more figuratively saying, I needed to get and keep their attention during what ended up being a long weather delay.
The reason the quote from Elliott resonated with me, and I can't be the only person who noticed this, but I'm apparently the only one in the media who wrote or talked about it afterward, was how the last 12:06 of the game played out.
Whether it was phones specifically that were the root cause or it was something else, it was clear coming out of the locker room that the UVA team, which went into the delay up 35-24 and seemingly on the verge of putting away the Dukes, wasn't locked in the way it had been ahead of the weather delay.
And also, that the JMU team, which was on life support going into the locker room, came out of the weather delay with a new game plan, a new sense of focus.
"I saw them sort of taking it to us, and some frustration on our guys," JMU coach Curt Cignetti told reporters after the game. "Our guys were at one point a little tired, and you have to learn how to play well when you're tired. You can't have undisciplined penalties and make mistakes and miss assignments. So, this game, was a chance to sort of regroup a little bit, and I think was beneficial for us."
The first JMU drive after play resumed saw the Dukes go 80 yards on eight plays, culminating in a 27-yard TD run by Ty Son Lawton.
Virginia, then, when it got the ball back, needed to eat some clock, and wasn't able to.
After the JMU D got the stop, the offense got the ball back at its 20, and went 80 yards on eight plays again, getting the go-ahead score with 55 seconds left on a 10-yard TD pass from Jordan McCloud to Kaelon Black.
"I thought the break had the potential to help us being down, we could make a few adjustments, but also kind of fix what was going on between their ears," Cignetti told reporters after the game.
Elliott, like Cignetti, was afforded the opportunity by reporters after the game to say what he wanted to say about how the delay impacted his team, and he used his time on that to make the issue about trying to keep his team focused, implying that his guys weren't focused, for whatever reason.
Elliott was the one who brought up "phones," so, nobody put that word in his mouth, but if it wasn't actually phones, there was something, to Elliott, that got his team to lose its focus.
That much was obvious to anybody who watched the game.
Hawkins is making me the bad guy because I'm the only one in the media who seems to dare to point these kinds of things out.
You'd think the in-game football analyst and sideline reporter, if he's bringing any value to the job, would be able to offer some kind of incisive analysis and reporting, but I get it, that actual analysis and reporting probably isn't what UVA Athletics is paying him for.
I doubt they're paying him to go hard at a media critic, either, but don't blame me for thinking that it feels like that's the case.