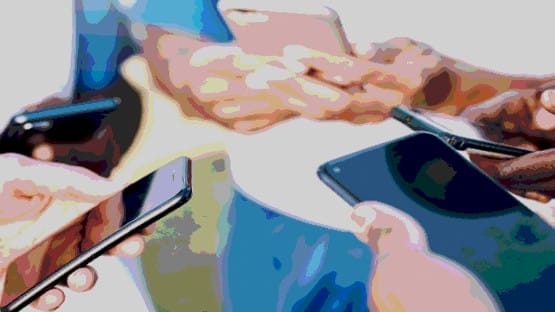 The hour and ten-minute weather delay was the same duration for both sides. JMU seemed to use the delay to regroup; UVA, not sure what was going on in that locker room.
"That's a challenging situation to manage because you don't know how long it is. You're trying to get the guys refueled and rested. You want them to stay locked in, so you're trying to keep them off their phones and keep them focused," UVA coach Tony Elliott actually said, maybe giving away more than he wanted to.
"Keep them off their phones?"
You've got to be kidding me.
A cool chill fell over Scott Stadium early in the fourth quarter with Virginia leading Madison 35-24. Members of the UVA Marching Band descended from the stands during a media timeout to head to the tunnel, apparently having been made aware of the pending bad weather.
After a 69-yard Daniel Sparks punt, the stadium was cleared due to lightning in the area.
Both teams were sent to their respective locker rooms.
Elliott focused on keeping his guys off their phones.
JMU coach Curt Cignetti revamped what his team was doing offensively.
After a big first quarter, in which JMU put up 130 yards of total offense, on its way to a 17-7 lead, the Dukes sputtered, gaining a total of 124 yards in the second and third quarters combined, as UVA outscored the Dukes 28-7 to go up 35-24 at the end of three.
The weather delay gave Cignetti and his staff one last chance to regroup, and they took advantage.
"I thought the break had the potential to help us being down, we could make a few adjustments, but also kind of fix what was going on between their ears," Cignetti said.
The first JMU drive after play resumed saw the Dukes go 80 yards on eight plays, culminating in a 27-yard TD run by Ty Son Lawton.
Virginia, then, when it got the ball back, needed to eat some clock, which would prove to be hard to do with an offense that would ultimately gain 43 sack-adjusted rushing yards on 31 attempts.
After the JMU D got the stop, the offense got the ball back at its 20, and went 80 yards on eight plays again, getting the go-ahead score with 55 seconds left on a 10-yard TD pass from Jordan McCloud to Kaelon Black.
"I saw them sort of taking it to us, and some frustration on our guys," Cignetti said. "Our guys were at one point a little tired, and you have to learn how to play well when you're tired. You can't have undisciplined penalties and make mistakes and miss assignments. So, this game, was a chance to sort of regroup a little bit, and I think was beneficial for us."
The JMU side took the weather delay as an opportunity to dig down deep.
The UVA side was worried about their damn phones.