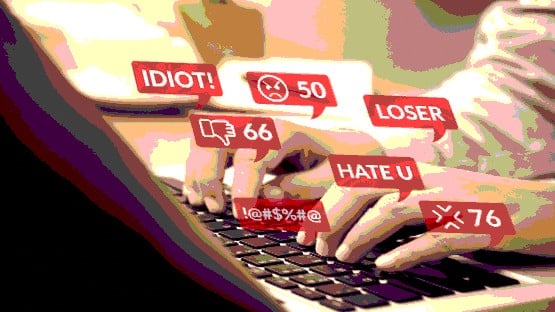 It's been my contention that UVA Athletics has been effectively sanctioning the silly online attacks against me led by Ahmad Hawkins, a UVA Football alum who has a prominent role at UVA home games as an in-game football analyst and sideline reporter.
UVA Athletics, for its part, appears to be trying to distance itself, at least in part, from Hawkins' controversial online persona.
"His role with UVA Athletics is to serve as a game day presenter during home football contests. He does not serve as a spokesperson for the athletics department," said Jim Daves, an assistant athletics director for athletic communications at UVA, in an emailed statement on the matter on Monday.
Hawkins, the hero of the 1998 comeback win at Virginia Tech, posted to his Twitter account last week a claim that I write "lies for clicks," and something about "fake news."
It was hard to tell at first what he was getting at, but the comments under the posts revealed that Hawkins seems to think that I made up a quote to attribute to UVA football coach Tony Elliott.
The backstory there: it starts with Elliott telling reporters after Virginia's 36-35 loss to JMU on Saturday about the scene in the locker room during the weather delay that preceded the two-score Dukes fourth-quarter rally.
"That's a challenging situation to manage because you don't know how long it is. You're trying to get the guys refueled and rested. You want them to stay locked in, so you're trying to keep them off their phones and keep them focused," was what Elliott said.
There's video of Elliott saying this.
The transcript sent to reporters by the media-relations folks at UVA Athletics included this quote.
But, per Hawkins, and his legion of Twitterers, I made it up in a "lies for clicks" scheme.
The online brigade stirred up by Hawkins has threatened physical violence against me on Twitter, and one person sent a series of text messages from a 757 area-code number threatening violence that included my home address, which obviously brought the threats literally close to home.
The text threats are now being investigated by police.
Since my first column on the issue with Hawkins and his followers appeared online last week, I was contacted by another media member who covers UVA Athletics who told a similar story of abuse and harassment involving Hawkins and his followers from a few years ago.
It wouldn't be fair to suggest based on that story and my own story that there's a pattern here, but it's also worth noting that this apparently isn't the first time this kind of thing has happened, either.
Information about the physical threats against me resulting from the online hate campaign initiated by Hawkins has been communicated to UVA Athletics.
Daves didn't offer a comment on the threats, though he did confirm that Hawkins "is an independent contractor for the athletics department," meaning, UVA Athletics pays Hawkins for the in-game analyst and sideline commentator role, which gives him a live mic and camera during home football games to report on the big screen inside the stadium.
"Ahmad is an established local media personality and hosts his own podcast. Ahmad's views on his media platforms are his own," Daves said.
So, UVA Athletics knows about the online attacks and the threats of violence that resulted, and it's no big deal to them.
But then, they don't have to wonder if somebody is going to show up at their front door over this nonsense.
Related story
My couple of days getting dragged on social media by a UVA Football alum, his peeps