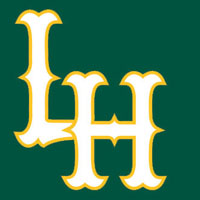 Myrtle Beach's leadoff man Chris Garia scored in the first inning, and the Pelicans led wire-to-wire in a rain-shortened 7-1 contest against the Lynchburg Hillcats at Calvin Falwell Field Wednesday night.
With Lynchburg (30-29) preparing to bat in the bottom of the sixth inning, a light rain started to pick up quickly. The umpires waved the players off the field, and the rain increased significantly over the next 30 minutes. With no sign of the rain letting up, the remainder of the game was called after a 40-minute delay to give the Pelicans (39-18) a 7-1 victory.
For the second straight night, Myrtle Beach scored before the Hillcats even had a chance to hit. Garia laid down a bunt to the third base side of the infield to reach on a single. After advancing to third on a pair of groundouts, Garia came home on an RBI single through the right side by Joey Gallo. It marked Gallo's only hit of the game, but it gave him his league-leading 49th RBI.
The Pelicans added to their lead with two home runs later in the game. Preston Beck hit a leadoff homer in the second to make it a 2-0 contest. In the fourth, Jorge Alfaro hit a three-run homer to left field to highlight a four-run frame for the visitors, giving Myrtle Beach a 6-0 advantage.
Greg Ross (4-2) suffered the loss after allowing seven runs on nine hits in five innings. Jason Knapp (1-1) earned his first victory since August 25, 2010 with four scoreless innings. He struck out four while only allowing two hits and was able to qualify for the win since Myrtle Beach only played five defensive innings.
Lynchburg's lone run was unearned in the fifth inning when Kevin Ahrens scored on a fielding error by Christopher Bostick.
Lynchburg will conclude its three-game set against Myrtle Beach with a 7:05pm game Thursday night. It's Fairy Tale Night at City Stadium, meaning any fans who attend as their favorite prince, princess or fairy tale character will receive $5 admission. Jarett Miller (2-5, 4.45) will be opposed by Chi Chi Gonzalez (5-2, 2.49). Fans can listen to the game live on 97.9 The Planet, beginning with the Hillcats On-Deck Show presented by Amtrak Virginia at 6:40pm.