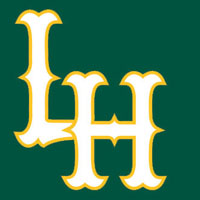 Lucas Sims pitched six scoreless innings, and David Peterson tossed the final three to preserve a 2-1 victory for Lynchburg at TicketReturn.com Field Sunday night.
With Frederick losing both games of a doubleheader Saturday, Lynchburg's win (34-34, 68-70) clinched the team a postseason berth for the third straight season.
Lynchburg plated both of its runs in the third inning. Johan Camargo doubled to open the stanza, and Yenier Bello singled him to third. Blake Brown brought in the first run of the game with a 4-6-3 double play. Emerson Landoni followed with a ground-rule double. After back-to-back walks by Sean Godfrey and Kevin Ahrens, Jose Martinez picked up an RBI on a single to right, giving the Hillcats a 2-0 lead.
Sims (8-11) only allowed two hits and struck out four over six frames in his final start of the regular season. He retired nine in a row at one point, and both hits came from Ryan Cordell. Luis Parra (10-7) took the loss after allowing two runs in 2.2 innings. David Peterson tossed the final three innings and only allowed one run to earn his second save of the season.
Myrtle Beach's lone run came in the eighth inning. Cordell tripled over the head of Will Skinner in right field and scored on an RBI groundout by Royce Bolinger. Cordell finished the contest 3-for-4 with two triples.
Lynchburg concludes its regular-season slate Monday night at 5:05 p.m. Jarett Miller (8-9, 4.06) is expected to start for the Hillcats against lefty Victor Payano (5-8, 4.78). The Hillcats On-Deck Show presented by Amtrak Virginia will begin on 97.9 The Planet at 4:40 p.m.