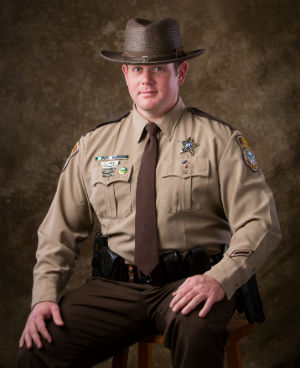 I have tried my hardest to remain silent and diplomatic through this election and with only a few days left, I almost made it. "Almost" being the operative word.
I graduated from the University of Virginia with a BA in American politics and grew up in a political family, so I think I am somewhat qualified to speak on the matter. And to be honest, I hate politics. I have complete disdain for the smoke and mirrors, the promises and pork barreling. But I also understand that it's just how the process goes and how our democratic setup works.
Throughout the past six months, I have seen four, solid candidates emerge and run on different platforms with statements of what they will do for the community. The candidates that are running are good guys and each brings their experiences to the table. And, for the most part, the individual candidates have been fairly "clean" within the presumed political rhetoric aside from some anticipated banter. That is expected.
However, what is unexpected is the public abasement of these candidates via social media by people including a handful of people with whom I work. More specifically, I am referencing the attacks on a friend of mine, Donald Smith.
I can take a lot and presume a lot to be said by many in the course of a political race. It's the nature of the beast. But to witness the flurry of shameful, demeaning speech about a man I have served beside as a fellow SWAT operator for the past six-plus years is too much to bear while he continues to remain gracefully silent in spite of it all.  It is even more regrettable for me that this is being said by coworkers that he has helped in one way or another in their careers. It will be of no benefit to anyone to mention their names, but they know who they are.
In a few days, a new sheriff will be elected, the people will have spoken and the world of Augusta County will carry on as usual. But what will not be forgotten are all of the scars left by the slander, the ruthless name calling and the humiliating comments about all of the candidates that cannot be taken back.  And those people most vocal have to look at themselves in the mirror and really think, "Was lowering myself to such standards very becoming of a member in the law enforcement community and even more so as a human being?" I think we all know the answer to that.
Donald Smith is a good man, a phenomenal SWAT operator and, more importantly, a great friend. Period. And whether he is elected or not, he will still be those things.
I am disheartened by the actions and words toward others in our community. These candidates are real people with real families and feel real emotions just like we do. I just wish those people would think before speaking.
I am sure some will take this entire statement as ardent support of a certain candidate and so be it. But this was written in defense of another, which to me is more admirable.
Thin Blue Line? For me, it unfortunately feels a little bit thinner.
– Letter from C.D. Spence/Staunton