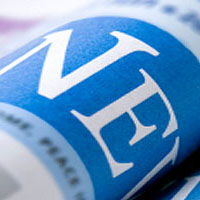 The fourth annual Labor Day Wine and Music Fest, featuring nine wineries and three bands, will take place on Saturday, August 30th, from noon-6pm. at Rebec Vineyards, home of the Virginia Wine and Garlic Festival. The event is located at 2229 North Amherst Hwy., Amherst, VA.
Live entertainment includes soloist Pete Turpin (aka "The Kidd,"  blues, harmonica, other genres), cover band Rare Form (take a musical journey through hits of the past, as well as hits of today, 4 – 6pm.), and the jazzy Deanie Blues Band (premier local blues band performs at 1:30).
Wine Tastings: In addition to Rebec Vineyards, The Peaks of Otter, Stanburn Winery, Horton Vineyards, Bright Meadows Farm, Tomahawk Mill Winery, DeVault Family Vineyards, Sans Saucy Winery and other Virginia wineries will offer wine tastings.
Attendees will also enjoy unique festival eateries, artists, crafters and specialty vendors.
Admission Fee: Wine Tasting: $20 at the gate, $16 advance. General Admission Non-Tasting: $15 at the gate, $10 advance. Advance tickets are available online, at Rebec Vineyards (www.rebecwinery.com/labor-day-wine-and-music-fest.html), or at The Basket Case in Lynchburg. Tickets will also be available at the gate on the day of the festival, rain or shine. Pets and outside coolers are not allowed.
Web: www.rebecwinery.com, Phone: (434) 946-5168