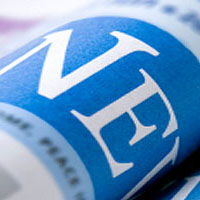 News and notes from the region related to the Labor Day holiday.
Refuse and recycling collection regularly scheduled for collection on Monday, September 1, 2014 (Labor Day) will instead be collected on Wednesday, September 3, 2014.  Residential customers must place containers and recycling items at curbside no later than 7:00 a.m.
Downtown Staunton Central Business District (CBD) customers will receive refuse collection on Wednesday, September 3, 2014, and Saturday, September 6, 2014, as normally scheduled.  Customers are reminded that recycling may be taken to the remote site located at the football stadium parking lot in Gypsy Hill Park.
In observance of the Labor Day Holiday, the Augusta Regional Landfill and compactor sites will be closed Monday, September 1, 2014.

Charlottesville City Hall will be closed on Monday, September 1, 2014 for Labor Day.

Charlottesville Area Transit (CAT) will operate on a Sunday schedule.

Charlottesville city trash and recycling will be NOT be collected.  Trash and recycling collection will be postponed by one day for the week, including Saturday.

The first September meeting of Charlottesville City Council will be held on Tuesday, September 2.

Charlottesville city offices will reopen Tuesday, September 2.

A complete list of City Holidays can be found on the City website.