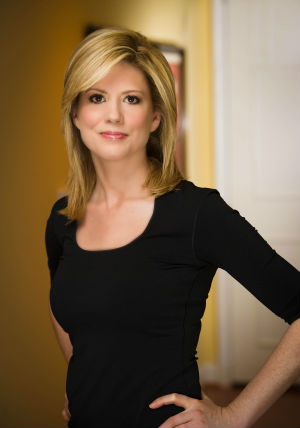 Political analyst and author Kirsten Powers will talk about efforts to limit free speech on college campuses around the country when she speaks at Virginia Military Institute's academic convocation Wednesday, Sept. 9, at 11:15 a.m. in Cameron Hall.
Powers will discuss her recently published book, The Silencing: How the Left is Killing Free Speech. In the book, Powers highlights instances in which students and faculty who self-identify as liberal have sought to block the expression of points of view that diverge from their own.
In a June 2015 interview with the Washington Post, Powers described herself as a "Kool-Aid drinking Democrat" in her early years who now opposes abortion and the death penalty.
Powers is perhaps best known for her work with Fox News, which she began in 2003. Since then, she's been featured on the O'Reilly Factor, Special Report with Bret Baier (and previously with Brit Hume), and Fox News Sunday. Powers was a regular member of Fox News's 2008 and 2012 election night coverage throughout the primaries and general election and provided all-day analysis for the inauguration of President Barack Obama.
In addition to her work for Fox News, Powers is a regular columnist for The Daily Beast. Her writing has been published in the Wall Street Journal,USA Today, Dallas Morning News, the New York Observer, Salon.com, the New York Post, Elle magazine, and American Prospect online.
After beginning her political career answering phones for Bill Clinton's D.C. campaign office in January 1992 and working for the Clinton-Gore transition team as they prepared for the new administration, Powers got a job at the White House, where she worked for U.S. Trade Representative Mickey Kantor.  She rose through the ranks to become deputy assistant U.S. trade representative for public affairs, the youngest person to hold that position.
In 1998, she was recruited by America Online to run that company's international communications office as the then-Internet leader expanded its business worldwide. As vice president, Powers oversaw day-to-day international communications and launched AOL services in Argentina, Australia, Brazil, Hong Kong, and Mexico.
A native of Fairbanks, Alaska, Powers graduated from the University of Maryland-College Park with a bachelor's degree in journalism.  She lives in Washington, D.C.