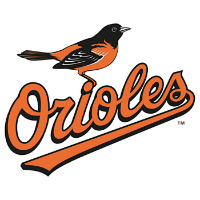 Kansas City erased an early 4-1 deficit with back-to-back five-spots en route to pummeling the Baltimore Orioles, 14-6, on Saturday at Camden Yards.
The O's bullpen bore the brunt of the damage, giving up 10 runs on 10 hits in three and two-thirds innings of work.
Brian Matusz (1-4, 2.76 ERA) was charged with the loss in relief of starter Chris Tillman, who gave up four runs on four hits in five and a third innings, striking out three and walking two.
Yordano Ventura (11-8, 4.42 ERA) notched the win, giving up four runs on eight hits in five and two-thirds, striking out five and walking three.
Adam Jones (26) and Nolan Reimold (5) homered for the Orioles (68-73), who are six and a half games back in the American League wild-card race.