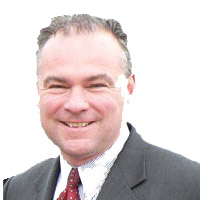 In remarks on the Senate floor today, the 62nd anniversary of the historic Supreme Court ruling in Brown v. Board of Education, U.S. Senator Tim Kaine addressed the importance of having a fully functioning Supreme Court while sharing a sense of how the continued obstruction of President Obama's nomination of Judge Merrick Garland to the Supreme Court has been perceived by many of his constituents across Virginia.
"I cannot say why the Senate would be so willing to break its historic practice and the commands of the Constitution to refuse consideration of a nomination made by this particular President. But I can say how it appears to many of my neighbors, fellow parishioners and constituents.  They reacted with alarm when news came that certain leaders declared, soon after President Obama was elected, that their primary goal was to assure that he would not be re-elected.   They watched with sadness as some in Congress raised questions about whether he was even born in the United States.   They saw some in Congress question his faith and his patriotism.   They observed a member of Congress shout 'you lie' at this President during a televised speech to the entire Congress.   They noticed, recently, as the Budget Committees of both Houses of Congress refused to even hold hearings on this President's submitted 2017 budget, the only time a President has been treated in such a manner.   In short, they are confused and disturbed by attacks on this President's legitimacy.  I am not referring to attacks on the President's policies, which should always be fair game for vigorous disagreement, but instead on the very notion that it is this individual occupying the Office of the President.
"And this latest action, the refusal to consider any Supreme Court nominee forwarded by President Obama in his final year in office, when other Presidents were granted consideration of their nominees, seems highly suspicious to them.   When that blockade is maintained even after the President forwards to the Senate a nominee of sterling credentials, the suspicion is heightened.  And when the asserted reason is the need to 'let the people decide,' thus suggesting that the people's decision to elect this particular President twice is entitled to no respect, they are deeply troubled.   What can explain why this President – the nation's first African American President – is singled out for this treatment?
"We cannot blind ourselves to how our actions are perceived.  The treatment of a Supreme Court nomination by this President that departs from the practice with previous executives, and that cannot be explained due to any feature of the particular nominee under consideration, feeds a painful perception about motivations.   And the pain is magnified when it is in connection with an appointment to the Supreme Court, whose very building proclaims in stone the cardinal notion of 'Equal Justice under Law.'"