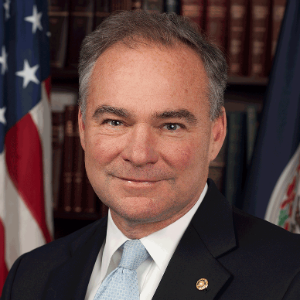 Sen. Tim Kaine, in a letter sent yesterday to Transportation Secretary Elaine Chao, furthered the case for federal support for improvements to the Interstate 81 corridor in Virginia.
"Last year, VDOT submitted an application under the INFRA program requesting $53 million for a $185 million program of improvements, to widen exits, modify interchanges, extend lanes, improve safety, and realign egress and ingress.  I am supportive of these efforts because I-81 corridor improvements are critical to the Shenandoah Valley's future," Kaine wrote in the letter.
The senator supports direct federal funding to make significant safety fixes and other changes to the highway, citing heavy commercial truck usage and how critical I-81 is to the region.
"According to the Virginia Department of Transportation (VDOT), 11.7 million trucks a year use I-81, moving $312 billion of freight. Because of this heavy commercial use, the average number of incidents – meaning crashes and disabled vehicles that impact travel lanes – is over 1,200 annually," Kaine wrote.
Kaine has noted concerns about President Trump's infrastructure proposal, which would rely mostly on funding from states and local governments and unspecified private investments, instead of federal investment.
That approach, according to the senator, would make it less likely that major projects like fixing I-81 are completed, and more likely that Virginia taxpayers and commuters are stuck with the cost.