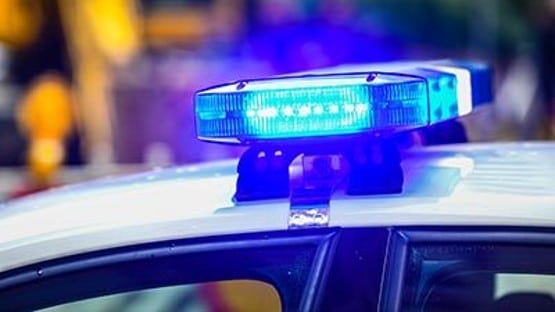 An attempt to stop a speeding vehicle in Stuarts Draft led to a pursuit, crash and a juvenile was ejected from the automobile.
According to a release from the Augusta County Sheriff's Office, on Saturday, at approximately 11:30 p.m., a vehicle was travelling 86 mph in a 55-mph zone in the 2800 block of Stuarts Draft Highway. The deputy said he activated his lights and siren in an attempt to stop the vehicle. The vehicle did not stop.
The vehicle turned onto Indian Ridge Road passing vehicles on double lines, according to the deputy. The vehicle then turned onto Cold Springs Road where the driver cut off their headlights in what the deputy said was an attempt to evade him.
Minutes later, another deputy spotted the vehicle turning onto Lee Jackson Highway and then Lofton Road before deputies caught up to the vehicle on Cold Springs Road. The suspect vehicle crashed. However, when deputies approached the vehicle, the driver was not inside. The driver, the deputies reported, had been ejected from the vehicle and had face and head injuries.
Because the suspect in this incident is a juvenile, the Sheriff's Office said no information will be released regarding the name, age or hometown of the suspect to protect the juvenile's identity.
Charges are pending from the ACSO and the Virginia State Police.
No information was provided on the condition of the juvenile.
"The juvenile in this incident is extremely lucky to be alive," said Augusta County Sheriff Donald Smith in the release. "Parents please take this incident as an opportunity to educate your children on how traffic infractions or a criminal charge is not worth your life, just pull over."