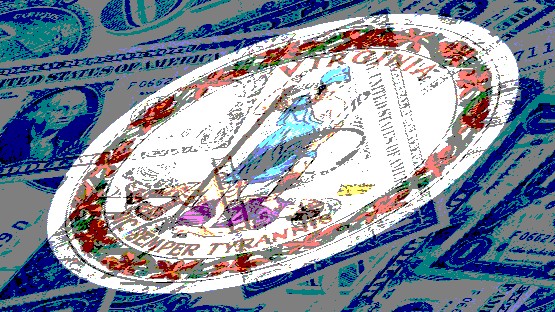 The Virginia Employment Commission announced Monday that a small increase in layoffs and discharges was reported in the Commonwealth for June 2023.
The data comes from the Bureau of Labor Statistics' Job Openings and Labor Turnover Survey, also known as JOLTS.
Job openings in Virginia were little changed at 309,000 in June, and job quitting remained well above pre-pandemic levels. In fact, despite the increase detected in the new data, Virginia employers in June laid off and discharged staff at lower levels than average during the 20 years before the COVID-19 pandemic.
Job openings in Virginia rose from 305,000 in May 2023 to 309,000 in June while the national number of job openings changed very little at 9.6 million. Virginia's job openings rate was unchanged at 6.9 percent, and the national rate was unchanged at 5.8 percent. The largest decreases were experienced in North Carolina, Illinois, Iowa and Kentucky.
New hires in Virginia rose to 178,000 in June, an increase of 4,000 from May, and up 22 percent from June 2018. The Commonwealth's new hire rate rose to 4.3 percent from May's 4.2 percent. The national rate held steady at 3.8 percent. The largest decreases in new hires were in Washington, Alaska and Indiana. California experienced the largest increase.
Four unemployed workers per 10 job openings lived in the Commonwealth in June 2023, the same range Virginia has seen since 2021 and the lowest period since 2001 when BLS began collecting data. Virginia's unemployed per job opening ratio peaked at 4.4 unemployed per job opening in February 2010 during the Great Recession. The number of unemployed workers per job opening stood at 3.2 in April 2020 during the height of pandemic employment impacts. The U.S. ratio was 0.6 in June, unchanged from May 2023, ad has remained below 1.0 since July 2021. The number of unemployed people per job opening nationwide reached its highest level of 6.5 in July of 2009, at the height of the Great Recession.
Virginia's churn rate for June 2023, 8.4, which is the sum of the hires rate and the total separations rate indicates still-elevated velocity of rotation into and out of jobs. The nationwide rate was 7.4, as the U.S. churn rate was little changed over the month but showed some deceleration over the year. An elevated churn rate indicates a labor market with a high hires rate, a high separations rate or both. A high rate can signify that workers are moving more frequently into and out of jobs in the labor market. A low churn rate indicates a labor market with a low hires rate, a low separations rate or both.
The most recent JOLTS data reveals that the Commonwealth's labor market was tighter and more active than in much of the country, and remains strong going into the second half of 2023.