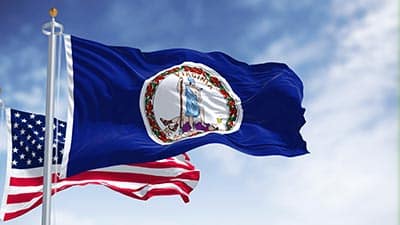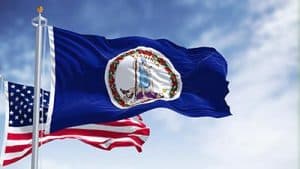 Sens. Mark Warner and Tim Kaine announced last week the successfully securing of nearly $135 million in federal funding for Virginia in the United States' Fiscal Year 2023 budget.
Pending markup and advancement by the Senate Appropriations Committee, which is expected later this year, then Senate floor consideration, the funding would support health, safety and local economies throughout the Commonwealth.
"I'm proud to have worked to secure these investments for communities all throughout Virginia," Warner said in a press release. "By propelling impactful local projects, these dedicated federal dollars will further build on the progress we've made through the bipartisan infrastructure law and the many rounds of COVID-19 relief funding authorized by Congress. I look forward to seeing these diverse projects generate jobs, support Virginia's tourism economy, make neighborhoods safer, and bring communities together."
Warner and Kaine secured funds for projects specific to regions in Virginia, including the Shenandoah Valley. Projects include more than $1 million to the Piedmont Housing Alliance for the construction of affordable apartments in Charlottesville as part of the first phase of Southwood Apartments; $75,000 to aid Rockbridge Area Transport System in the purchase of a stretcher van for non-emergency medical transport in Rockbridge, Allegheny and Augusta counties; and $1 million for the city of Harrisonburg to design and construct a raw water and potable water transmission project and convey water from the city's Dry River Intake to the Grand View Drive Water Treatment Plant.
"The annual budget is always an important opportunity to fight for Virginia priorities and America's leadership around the world — and I'm pleased with how that effort is shaping up for the upcoming Fiscal Year," Kaine said in the press release. "I will keep fighting to keep the many critical components of these bills intact as we get this budget across the finish line — from keeping Virginia communities safe from gun violence, COVID, and future health crises; to addressing food insecurity and the root causes of migration."
Other priorities included in the funding are $10.5 million in non-emergency funds for global health, an increase of $680 million from 2022, and $5 billion to support national COVID vaccination campaigns in countries with low vaccination rates. This funding would better prepare America for a future pandemic and protect Americans from the impacts of disease outbreaks around the world.
Local economies would be boosted with $200 million for the Appalachian Regional Commission and $7 million for the Southwest Crescent Regional Commission to support work to build economic partnerships, create opportunity and foster economic development.
Transportation and recreation infrastructure would be strengthened with $150 million for the Washington Metropolitan Area Transit Authority, and $25 million for the Active Transportation Infrastructure Investment Program, which supports multi-purpose trails.
Community safety would be the focus of $50 million for Community Violence Prevention grants to support communities in developing comprehensive, evidence-based violence intervention and prevention programs, including efforts to address gang and gun violence, based on partnerships between community residents, law enforcement, local government agencies, and other community stakeholders.
Gun violence would be addressed with $100 million for new violence intervention programs to prevent mass casualty or gang-related gun violence. Additionally, $60 million, an increase of $30 million in 2022 would support research into effective ways to prevent firearm related injuries.
The fight against hunger would be given $2 billion to combat global hunger and malnutrition, with emphasis on the threat that Russia's invasion of Ukraine poses to food security around the world and Warner's efforts to support non-governmental organizations responding to the food crisis.
The fight against COVID-19 would receive $16 billion for the procurement of additional COVID vaccines and therapeutics and to support the development of next-generation vaccines and therapeutics that could better protect Virginians against new COVID variants.
With the Dr. Lorna Breen Health Care Provider Act, legislation Kaine wrote and named after a Charlottesville physician who worked on the front lines in New York and died by suicide in 2020, $30 million would provide comprehensive and evidence-based support to prevent suicide, burnout, and mental and behavioral health conditions among health care providers.