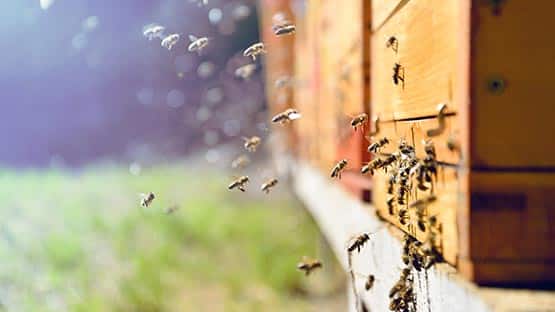 Experiences and information from the Harrisonburg Pollinator Program will be included in the new Parks and Pollinators: Taking Action and Advancing Sustainability.
The resource is by the National Recreation and Park Association. The Harrisonburg community has been strengthened by efforts of the city's public works department to protect pollinators while advancing key sustainability plans and practices.
Harrisonburg's program gained momentum in 2018 when the city planted pollinator spaces, which led to the establishment of a pollinator coordinator. The idea for Harrisonburg's program was inspired by NRPA's Three Pillars: health and wellness, equity at the center and conservation.
NRPA's publication highlights efforts by the Harrisonburg Pollinator Program, including Spotswood Elementary's "outdoor classroom" that includes pollinator habitat, Harrisonburg High School's participation in the pollinator corridor, and Harrisonburg's participation in NRPA's annual BioBlitz program partnering with local schools.
"We are honored Harrisonburg's Pollinator Program is included in this nationally utilized resource," Public Works Green Space Manager (and contributing author of the NRPA publication) Jeremy Harold said. "How passionate the Harrisonburg community is about participating in pollinator program efforts is truly what has built the program to be what it is today."
Volunteering and program participation information is available by emailing [email protected]