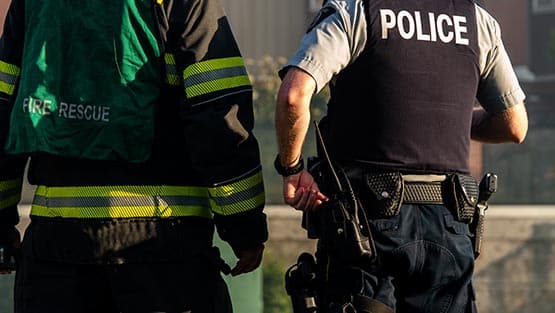 More than 50 law enforcement agencies in Southwest Virginia will benefit from an $83,000 grant from the Department of Justice to bring specialized training to the region.
The Town of Marion Police Department, in conjunction with the Southwest Virginia Criminal Justice Training Academy, were the recipients of the grant.
The funding will make provide police leadership and management training to more than 50 law enforcement agencies throughout Southwest Virginia, a geographical region that without the grant funding would otherwise not have the ability to bring such training to the area.
"These grant funds by the Department of Justice are necessary to bring this cutting-edge training to our law enforcement partners in Southwest Virginia," U.S. Attorney Christopher R. Kavanaugh said. "We are dedicated to cultivating the next generation of law enforcement professionals in Virginia and to make sure they have the skills to navigate the complexities of today's policing environment."
The Town of Marion Police Department and Southwest Virginia Criminal Justice Training Academy will bring the Organizational Management Certificate Program from the Southern Police Institute.
The curriculum includes vital aspects of modern law enforcement administration including personnel development, operations, budgeting and organizational leadership, as well as problem solving, performance management and strategic management for 21st century policing.
Training consists of four separate courses offered in 40-hour blocks that result in the completion of a college-based certificate program.
The grant funds will pay for 25 seats in each of the four courses and will be offered at no cost to the agencies represented within the Southwest Virginia region.