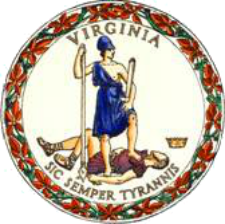 Governor Terry McAuliffe announced the award of 235 grants worth $38.3 million to localities, nonprofit organizations and state agencies that will support law enforcement improvements, programs for victims of domestic violence and other crimes, community corrections and pretrial services, offender reentry services, and school security and resource officers.
The grants were approved by the Criminal Justice Services Board at its meeting on June 11 in Richmond.  They will fund programs for the fiscal year that begins on July 1.  Some grants will fund new projects; others will support continuation of existing, previously funded projects.  Funds for the grants come from state appropriations and special funds as well as from federal funding sources.
In announcing the grants, Governor McAuliffe said, "State government has a vital role in providing resources to localities as they tackle the challenges of making our communities safer and creating a more business friendly environment in the Commonwealth.  I'm pleased that we have been able to obtain federal grant funds to support these important goals."
Secretary of Public Safety and Homeland Security Brian Moran, who oversees the Department of Criminal Justice Services (DCJS) and ten other agencies in the Secretariat said, "These grants support critical services for victims of domestic and sexual violence as well as important efforts to create a fairer, more effective justice system through community corrections and reentry services and enhance the safety and security of our schools."
Francine Ecker, the Director of DCJS, which administers these grants, added, "We are very fortunate that the legislature has committed substantial resources to support many of these important programs and that we are able to provide both state funds and available federal dollars to maximize the resources available to criminal justice system stakeholders."
The Criminal Justice Services Board approved grants in six DCJS-administered programs:
38 grants through the federally funded Edward Byrne Justice Assistance Grant Program that supports a variety of law enforcement and criminal justice system improvements–$2.7 million;
52 grants in the state-funded school resource officer/school security officer program to pay for school resource officers or school security officers in elementary, middle and high schools that have not previously had them–$2.6 million;
32 grants in the state and federally funded Sexual Assault Grant Program to support services for victims of sexual assault–$3.3 million;
65 grants from the Virginia Sexual and Domestic Violence Victims Fund, a state special fund comprised of a portion of fines and fees assessed in criminal cases; the grants support services for victims of and children affected by sexual violence, domestic violence, stalking, and family abuse–$2.6 million;
39 grants of state funds in the Community Corrections and Pretrial Services Grant Program that supports local probation programs for offenders sentenced to serve 12 months or less, and pretrial services agencies which provide information and investigative services to judicial officers to help them make informed release decisions for defendants awaiting trial, and to supervise certain defendants released pending trial–$24.7 million;
9 grants of state funds in the Pre- and Post-Incarceration Services program that supports reentry and transition services to individuals coming out of prison and jail and returning to local communities–$2.2 million.
Applicants for all of the grants approved by the Board were required to submit grant applications describing their projects and providing budgets showing how the funds will be spent.  The applications were reviewed by a special committee of the Board prior to June 11 and were recommended to the Board by that committee.
More information about these grants and additional information on funding opportunities is available on the DCJS website atwww.dcjs.virginia.gov.