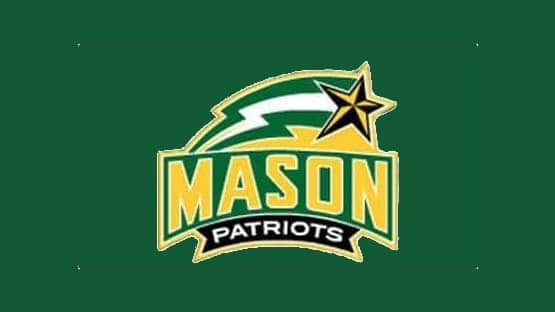 George Mason shot a season-low 32 percent, including just 26.1 percent in the second half, in a 69-61 setback at Loyola Chicago on Saturday afternoon inside Gentile Arena.
The Patriots (13-11, 5-6 A-10) missed 16 of their first 20 shots, but still was able to hang tight, and a late 6-0 run allowed them to go into the half down just five, at 34-29.
It would be a nip-and-tuck battle most of the way in the second half, but Mason couldn't get much going, other than at the free-throw line.
George Mason was 20-of-26 at the stripe in the second half, but just 6-of-23 from the floor.
"This was not our best game," Mason coach Kim English said. "I thought Loyola played really hard. We battled back to make it a game and had some opportunities to take over the game. We didn't. A bounce of the ball or blow of the whistle went in a different direction. We'll watch it, learn from it and see how we can keep getting better."
Malik Henry made 5-of-6 field goal attempts to score 14 points, and tied his career best with seven rebounds.
Ronald Polite III notched 14 points and dished out a team-high four assists, while DeVon Cooper notched 14 points and made 6-of-6 free throw attempts.
Senior Josh Oduro added 10 points and eight rebounds.