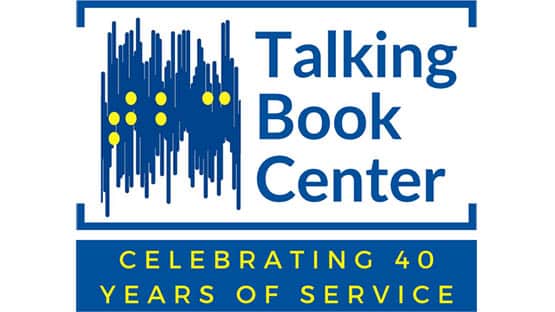 The Talking Book Center is now offering free braille eReaders to individuals in Augusta, Bath, Highland and Rockbridge counties, as well as the cities of Lexington, Staunton and Waynesboro.
Braille eReaders are devices with small pins that electronically move up and down through holes representing a braille cell. Users move their fingers across the cells as if they were reading braille on paper.
The braille eReader program is available as part of an initiative offered by the National Library Service for the Blind and Print Disabled.
Braille eReaders have long been cost-prohibitive for many blind readers, and this new service makes reading materials more accessible for patrons who prefer or require braille materials.
"Braille eReaders offer the convenience and portability of a standard eReader that many blind people have not had prior access to," said Ilia Desjardins, Talking Book Center supervisor. "With it, users can download everything from fiction titles to cookbooks."
The Talking Book Center is a local public library service that provides free audio and accessible resources to persons who are blind, print disabled or unable to use standard printed materials.
All equipment and services, including the new eReaders and the mailing of materials, are free to eligible users.
In addition to providing the devices, staff members are available to assist patrons in getting oriented to their new eReader.
To receive service from the Talking Book Center, individuals must have one of the following qualifying conditions:
Blindness: Blind persons whose visual acuity, as determined by competent authority, is 20/200 or less in the better eye with correcting lenses, or whose widest diameter of visual field subtends an angular distance no greater than 20 degrees.
Visual impairment: Persons whose visual disability, with correction and regardless of optical measurement, is certified by competent authority as preventing the reading of standard printed material.
Physical disability: Persons certified by competent authority as unable to read or unable to use standard printed material as a result of physical limitations.
Reading disability:  Persons certified by competent authority as having a reading disability resulting from organic dysfunction and of sufficient severity to prevent their reading printed material in a normal manner.
For more information about the Talking Book Center, call (540) 885.6215 or visit www.TalkingBookCenter.org