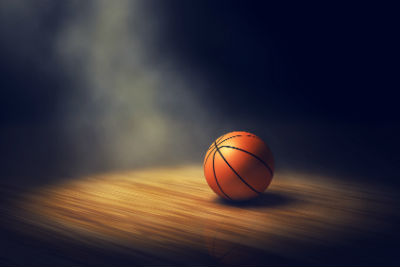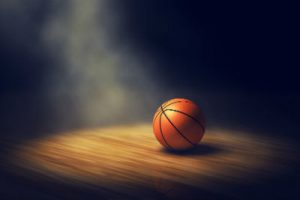 U.S. Women's National Basketball Association members are saying "Free BG" after basketball star Brittney Griner was sentenced Thursday to nine years in prison in Russia.
Griner was arrested in Moscow in February after airport officials found vape cartridges containing cannabis oil in her luggage. NPR reported that Griner had a U.S. doctor's recommendation for the medication.
Last week, the United States government offered a deal to swap a U.S. prisoner with Russia for Griner.
According to The Washington Post, Griner pled guilty to the drug charge last month, and, in spite of today's sentencing, the U.S. making a deal with Russia remains an option as Griner's lawyers appeal the sentence.
At her sentencing, Griner said she "made an honest mistake and I hope that in your ruling that it doesn't end my life here." In addition to a nine-year sentence, Griner must pay a fine of about $16,000.
During off-seasons since 2013, Griner played for the UMMC Ekaterinburg in Yekaterinburg, the third largest city in Russia.
In a statement from the White House, U.S. President Joe Biden condemned the sentence. He said the prison sentence "is one more reminder of what the world already knew: Russia is wrongfully detaining Brittney. It's unacceptable, and I call on Russia to release her immediately so she can be with her wife, loved ones, friends and teammates." Biden said his administration will continue to work and pursue an opportunity to bring Griner home safely as soon as possible.
National Action Network President and Founder Rev. Al Sharpton has said that Griner "should not be a political pawn for anybody," and questioned whether Griner would have remained imprisoned months after incarceration in a foreign country if she were white.
Fellow WNBA stars and others began sharing "Free BG" messages on Twitter after her sentencing.
Griner, a 6'9" center for the Phoenix Mercury since 2013, was born and raised in Houston. The youngest of four children, her father, Raymond Griner, served in the Vietnam War as a U.S. Marine.
In 2009, Houston Mayor Bill White declared May 7 as Brittney Griner Day. She played basketball at Baylor University in Waco, Texas, and set an all-time single-season record in her freshman year with 223 blocked shots.
In a media interview in February 2013, Griner, 31, came out as a lesbian. In June 2019, she married Cherelle Watson.
As a member of two U.S. women's basketball Olympics teams, Griner brought home gold medals in Rio de Janeiro in 2016 and Tokyo in 2020. She also won gold medals in two World Cups in 2014 and 2018.