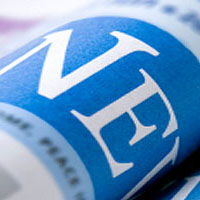 The Woodrow Wilson Rehabilitation Center Foundation will host its second annual Bubbles & Bowling fundraiser on Friday, June 21, 2013, from 7:30-10 p.m. at Staunton Bowling Lanes, 831 Greenville Ave., Staunton.  This event will raise funds to support job training and medical treatment for Virginians with disabilities at the Woodrow Wilson Rehabilitation Center.
The evening will including friendly team competition, two games of bowling with shoe rental, as well as food prepared by the Center's food services students, great prizes and plenty of bubbles—Champagne, beer and soft-drinks.
There is no registration fee for participation, but each five-member team is asked to raise $500 to support the Foundation. Supporters' gifts are tax-deductible and can be in the form of business sponsorships, pledges from family and friends or a combination.
Pre-registration is required. Registration forms are available at http://www.wwrcf.org/bubblesandbowling/ or by contacting the Foundation at 540-332-7452 or [email protected].
The WWRC Foundation is a nonprofit organization that raises funds and secures resources to support vocational rehabilitation at Woodrow Wilson Rehabilitation Center, leading to employment and independence for Virginians with disabilities. The Center is located in Fishersvillle, VA, and serves people from across the state.