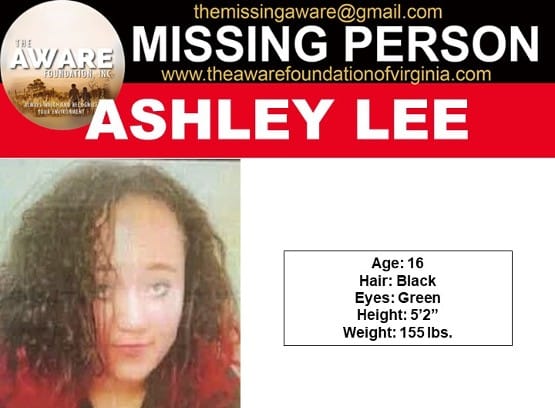 The Fluvanna County Sheriff's Office is attempting to locate a missing 16-year-old juvenile. Ashley Lee was last seen in Fluvanna County on Thursday.
According to her family, she may be traveling with an unidentified 19-year-old black male and could possibly be in the Virginia Beach area. Lee was last seen wearing a purple hoodie and black leggings. She has a small black x tattooed on her upper left arm.
Lee has a medical condition that requires medication and may need medical attention.
If you have any information on Lee's whereabouts, contact the Fluvanna County Sheriff's at 434-589-8211.