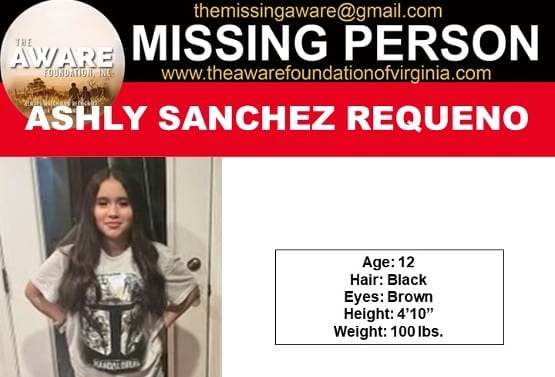 Update: Monday, 4;35 p.m. Good news, and it didn't take long: Ashly Sanchez Requeno has been located and is safe, according to a report from The Aware Foundation.
The Fairfax County Police Department is requesting the public's assistance in locating a missing 12-year-old.
Ashly Sanchez Requeno was last seen at 8 a.m. on Monday in the 2700 block of Gallows Road in Merrifield. She was last seen wearing a black jacket, red plaid pants, and red Crocs.
She is considered endangered due to her age.
If you have any information on Requeno's whereabouts, contact the Fairfax County Police Department at 703-691-2131.