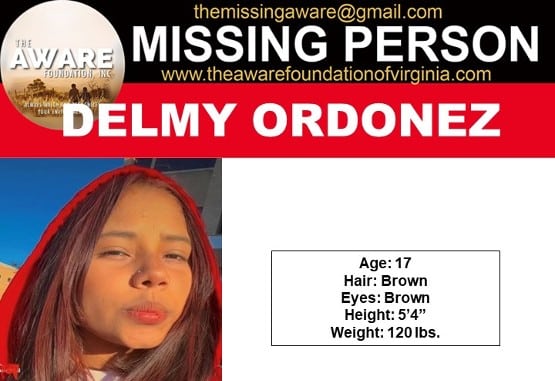 Update: Friday, 9:17 p.m. Delmy Ordonez and her infant son have been safely located, according to a report from The Aware Foundation.
The Fairfax County Police Department is requesting the public's assistance in locating a missing 17-year-old juvenile and her 9-month-old baby boy.
Delmy Ordonez was last seen at 11:30 p.m. on Monday in the 6000 block of Vista Drive in Falls Church.
Ordonez was wearing a grey sweater and pants with square designs. She is considered endangered due to mental &/or physical health concerns.
If you have any information on Ordonez's whereabouts, contact the Fairfax County Police Department at 703-691-2131.