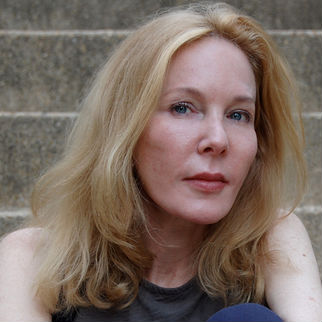 Pulitzer Prize-winning author and journalist Katherine Boo is the ninth speaker in the 2017–18 Equality and Difference series, sponsored by the Roger Mudd Center for Ethics at Washington and Lee University. This event will be on Feb. 14 at 5 p.m. in Stackhouse Theater, Elrod Commons.
The title of her talk is "For the Valentine's Day Skeptics Among Us, An Evening of Social Change." It is free and open to the public.
"Katherine Boo brings an essential global perspective to the Mudd Center's exploration of issues of equality and difference," said Angela Smith, director of the Mudd Center. "Her lecture will address the stealthy ways in which inequality shapes communities, families and individual psychologies – our own included."
With more than 25 years as a journalist, Boo started as a contributing writer for The New Yorker before transitioning to a reporter and editor for The Washington Post. Early in her career, Boo established herself as a writer who seeks the truth and as someone dedicated to telling the stories of the poor and disadvantaged. Boo also reported at the alternative weekly Washington City Paper, after which she worked as a writer and co-editor of Washington Monthly magazine. Over the years, her reporting from disadvantaged communities in the United States and abroad has been awarded a Pulitzer Prize, a MacArthur Genius Grant and a National Magazine Award for Feature Writing.
Boo's New York Times bestselling book "Behind the Beautiful Forevers," was a finalist for the 2013 Pulitzer Prize, and has been adapted for the stage by the National Theatre in London. The book, based on three years of uncompromising reporting, tells the dramatic and sometimes heartbreaking story of families striving for a better life in Mumbai, one of the world's great unequal cities.
Boo is currently working on her next book, an exploration of social mobility in the neighborhoods east of the Anacostia River in Washington, D.C.
The Mudd Center was established in 2010 through a gift to the university from award-winning journalist Roger Mudd, a 1950 graduate of W&L. When he made his gift, Mudd said that "given the state of ethics in our current culture, this seems a fitting time to endow a center for the study of ethics, and my university is the fitting home."
For full details on this series, visit https://www.wlu.edu/mudd-center.
Boo's visit is co-sponsored by the Department of Journalism and Mass Communications.