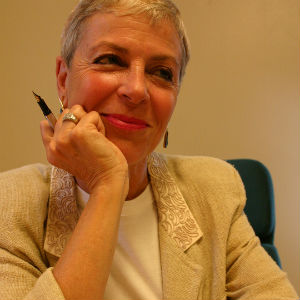 miriam cooke, the Braxton Craven Professor of Arab Cultures and director of the Middle East Studies Center at Duke University, will give a talk at Washington and Lee University on Monday, Jan. 26, at 5 p.m. in the Hillel House.
The title of the event, which is free and open to the public, is "Feminism in Islam." It is sponsored by W&L's Department of Politics, the Department of Religion and the Women's and Gender Studies Program.
cooke, who intentionally spells her name with only lowercase letters, is the author of "Nazira Zeineddine: A Pioneer of Islamic Feminism" (2010) and "Women Claim Islam: Creating Islamic Feminism through Literature" (2001), among others.
Her writings have focused on the intersection of gender and war in modern Arabic literature and on Arab women writers' constructions of Islamic feminism. She earned her Ph.D. from Oxford University in 1980 and has been a visiting professor in Tunisia, Romania, Indonesia, Qatar and at Dartmouth College.