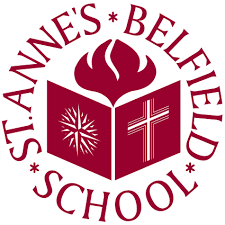 St. Anne's-Belfield School Latin teacher and Upper School World Languages Department Chair Brandtly Jones was honored by the Society for Classical Studies (SCS) with its 2015 Award for Excellence in Teaching at the Precollegiate Level. The award was announced at the January 9, 2016 Plenary Session of the SCS Annual Meeting, this year held in San Francisco.
"At the heart of Dr. Jones' courses lies a strong commitment to project based learning, a strategy that is often difficult to implement with true rigor and excellent results, especially at the most advanced levels of language learning," reads the Brandtly Jones Precollegiate Award Citation, which also notes Jones' use of technology in his classes.
Jones began teaching at St. Anne's-Belfield School after earning his Ph.D. in classics from Cornell University in 2008. In addition to teaching Upper School Latin he has overseen the Latin program for grades seven through twelve, mentored new faculty members, and served as chair of the World Languages Department, among other responsibilities.
About St. Anne's-Belfield School
St. Anne's-Belfield School is a co-educational preschool through grade 12 day school of more than 900 students and 120 faculty and staff, with a boarding program in grades 9 – 12. More than 20 countries are represented in the student body, with 38% of families receiving financial aid. More information may be found at www.stab.org.