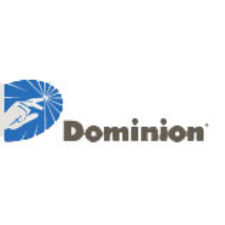 Dominion Virginia Power has proposed to build 56 megawatts of large-scale solar facilities that would begin producing renewable energy by December 2016.
The company filed with the Virginia State Corporation Commission (SCC) for certificates of public convenience and necessity for three separate solar projects that would be located in Powhatan, Louisa and Isle of Wight counties.
"These three projects represent the next step in Dominion's commitment to build 400 megawatts of large-scale solar by 2020," said David A. Christian, chief executive officer for Dominion Generation.  "Combined with our proposed solar facility nearRemington, we are expecting to build 76 megawatts of solar in 2016 as we continue moving forward to put more renewable energy on the grid for our customers."
The three projects were shown to be beneficial to customers as a result of a competitive Request for Proposals (RFP) the company issued in July.
The company also is pursuing power purchase agreements with other solar developers as a result of the RFP.
If approved by the SCC, construction would start next spring, creating 960 jobs over the next two years and provide direct and indirect economic benefits to the state of about $74.2 million, according to a study done for the company.
The total cost of the three projects is expected to be about $129.5 million, excluding financing costs. The company is requesting that it be allowed to begin recovering the cost of the projects through a rate adjustment clause (RAC) or "rider" that would add 7 cents to the average residential bill of $113.24. If approved the rider would take effect Dec. 1, 2016.
Link: www.dom.com/library/domcom/pdfs/virginia-power/rates/virginia-rate-updates-and-charts/residential-rate-comparison.pdf.
The three projects are:
Scott Solar:  Dominion intends to purchase this project from Virginia Solar. The solar facility will produce about 17 megawatts of electricity. It would be located on 165 acres of land in Powhatan County.
Whitehouse Solar: This solar project would generate about 20 MW and would be located in Louisa County. It will be built on a 250-acre site.
Woodland Solar:  Dominion intends to purchase this project from Coronal Development Services.  The solar facility will produce approximately 19 MW of electricity. It will be located in Isle of Wight County. The project will be constructed on approximately 200 acres.
Over the course of a year the facilities are expected to produce the equivalent of about 14 megawatts of electricity — or enough to power 3,500 homes.