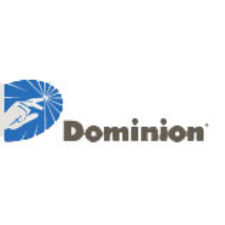 Every six minutes, someone strikes and damages an underground utility line, but you can help defend your neighborhood. Practicing safe digging techniques and calling 8-1-1 before putting a shovel or backhoe into the ground can go a long way to protecting your life and your property.
"Spring is the time of year when many of our customers think about planting trees and shrubs, putting up a fence or replacing a mailbox post," said Ed Baine, senior vice president of Distribution. "But with more than 20 million miles of underground utilities buried across the country, it's very likely that there are telecommunications, cable, electrical or gas lines buried in your yard—in places you cannot see and may not expect."
April is National Safe Digging Month and Dominion Virginia Power encourages customers to make a free call to VA811 before digging a hole – no matter how shallow. A professional locator will visit your property to mark the underground lines with flags or paint to help prevent you from making a costly and possibly life-threatening mistake.
VA811 and Dominion recommend that homeowners and contractors remember:
Plan ahead: always call 8-1-1 at least three business days before digging and allow time for marking, regardless of the depth of the dig or familiarity with the property.
If a contractor has been hired, confirm that a call to 811 has been made.
After you see paint markings or flags, but before you start to dig, confirm with the VA811 call center that all utilities have responded and marked their lines.
Consider moving your project if it is near utility line markings.
For more tips and information about safe digging and the one-call process, visit www.VA811.com
or dom.com/business/dominion-virginia-power/safety/call-before-you-dig.