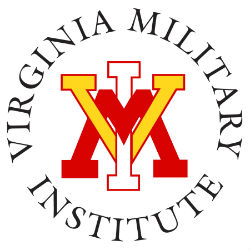 Hundreds of Civil War re-enactors are expected to take part in the 152nd re-enactment of the Battle of New Market May 14-15. The event, held on the New Market Battlefield, is the oldest battle re-enactment in the nation and one of few held on the original site. The Civil War battle took place May 15.
In addition to demonstrating Union and Confederate military tactics and camp activities, historical interpreters will portray civilian life during the Civil War era, including portrayals of medical treatment, domestic crafts, and agricultural work.
A tour led by Maj. Troy D. Marshall, site director for New Market Battlefield State Historical Park, will take place ahead of the re-enactment, onFriday, May 13, from 2 to 4 p.m.
"To truly understand a battle, you should stand where they stood and when they stood. This year provides us a great opportunity to remember the battle on the same calendar date as the original battle," said Marshall. Pre-registration is required for the guided tour.
Saturday's activities will include living history presentations throughout the day on the battlefield and around the Bushong Farm. A battle re-enactment will begin at 2:30 p.m.
Activities will continue Sunday with a Civil War-period church service and living history programs, culminating in the Battle of New Market Re-enactment at 2 p.m.
Throughout the weekend, visitors will be able to purchase food provided by community non-profit organizations. The sutler area will offer a wide range of Civil War period products, as well as items from the General's Store, the park museum shop.
The event is supported by the Shenandoah County Sheriff's Auxiliary, Amerigas, Reddy Ice, The Northern Virginia Daily, Bryce Resort, The Shenvalee Golf Resort, and the Shenandoah Valley Battlefields Foundation.
Parking is free. For more information, call the park's Virginia Museum of the Civil War at 866-515-1864 (toll free) or 540-740-3101 or visitwww.vmi.edu/newmarket.