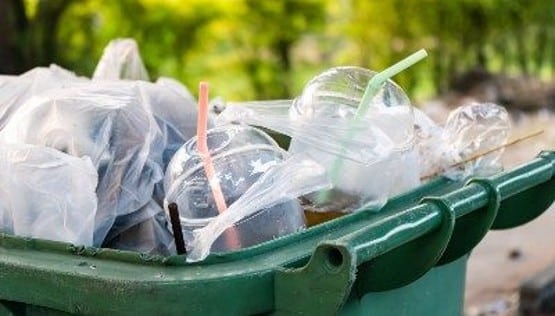 A bipartisan group of 12 lawmakers is calling on the Environmental Protection Agency to increase transparency regarding plans to consider PFAS Significant New Use Notices under the Toxic Substances Control Act.
Congresswoman Jennifer McClellan of Virginia led her colleagues today in sending a letter to EPA Administrator Michael Regan and encouraging the EPA to comprehensively address the formation of per- and polyfluoroalkyl substances (PFAS) created by the fluorination of plastics.
"The presence of PFAS in products used by workers and consumers is an important source of exposure that needs further attention at the federal level," the lawmakers wrote. "EPA is mandated by the Toxic Substances Control Act (TSCA) to address the risks of new PFAS and significant new uses of existing PFAS. The TSCA program is now facing a major test of this authority from the submission of nine Significant New Use Notices (SNUNs) by Inhance Technologies, a Texas company that fluorinates plastic containers."
Plastic containers are treated with fluorine gas to make them impermeable in the process of fluorination. Hundreds of millions of containers are manufactured and used across the United States. The process increases the risk of PFAS exposure to factory workers and communities in proximity to landfills and plastic recycling facilities. According to recent studies, PFAS formed as a result of fluorination can migrate to the container contents, increasing the risk of direct human consumption.
Reproductive issues such as decreased fertility or increased high blood pressure in pregnant women, developmental effects in children, increased risk of cancers, autoimmune disorders, hormone imbalances, high cholesterol and obesity have been seen in individuals who experienced exposure. The environmental justice issue disproportionately impacts low-income communities, communities of color, and other vulnerable populations.
"The far-reaching public health implications of the Inhance SNUNs require EPA to conduct a rigorous, comprehensive, and transparent assessment of the risks of PFAS in fluorinated containers," the letter states. "It would be a serious setback for public health if an EPA risk assessment were to be conducted with limited public engagement and incomplete evidence, resulting in continued PFAS formation during fluorination and lack of protection of the exposed population."
Bob Sussman, Counsel, Center for Environmental Health, said that "the widespread presence and release to the environment of PFAS in millions of fluorinated containers used in every sector of the economy is a test of EPA's commitment to protect public health from this harmful class of chemicals."