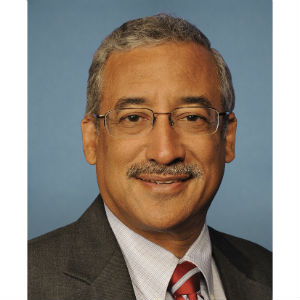 On Thursday at noon Congressman Bobby Scott (D-VA), Ranking Member of the Committee on Education and the Workforce in the House of Representatives, will speak at the Frank Batten School of Leadership and Public Policy at the University of Virginia. He will discuss critical issues in Congress, including reforming our nation's criminal justice system, improving access to a quality higher education and updating the Elementary and Secondary Education Act (commonly referred to as No Child Left Behind).
Currently serving his 12th term, Congressman Bobby Scott represents the 3rd District of Virginia. Congressman Scott was elected to the House of Delegates in 1977, to the Senate of Virginia in 1982 and to the House of Representatives in 1992. Congressman Scott is the first African-American elected to Congress from Virginia since Reconstruction, the second elected to Congress in Virginia's history and the first American with Filipino ancestry to serve as a voting member of Congress.
Congressman Scott is currently the Ranking Member on the Committee on Education and the Workforce which he has been a part of since his term began in 1993. The Committee addresses issues of access to quality education, student debt and closing the achievement gap. During his time in the Virginia General Assembly the Congressman focused on legislation surrounding education, employment, health care, social services, economic development, crime prevention and consumer protection.
Congressman Scott received his bachelors degree from Harvard University and law degree from Boston College Law School.