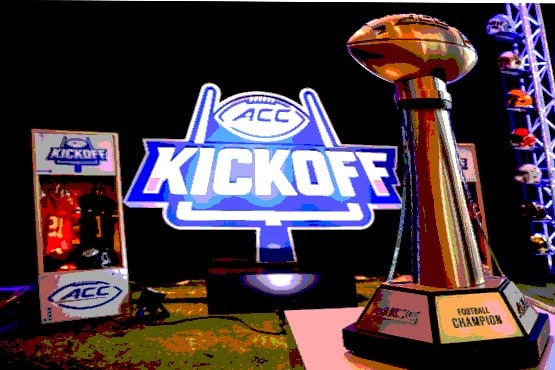 Clemson is your 2023 ACC football preseason favorite, and the media folks think the Tigers and FSU will meet back in Charlotte for the 2023 ACC Championship Game in December.
Such was the verdict of the 176 media members, not including me, who voted in the polling conducted at last week's ACC Football Kickoff.
For the record, I'm allowed to vote, but my new policy is, I don't want to.
Enough on that.
Clemson got 103 of the 176 first-place votes. FSU got 67.
North Carolina, with Heisman Trophy candidate quarterback Drake Maye, got five, and then NC State, with former UVA QB Brennan Armstrong running former UVA offensive coordinator Robert Anae's Air Raid, got one.
When you write that a team is picked to be first, you call them the favorite. I'm not sure you can say that the team picked last is the favorite for the cellar, but if you were so inclined, Virginia is the favorite to be 14th, dead last.
How bad was that vote? Boston College was picked 13th, and had 561 points, on a 14-, 13-, 12-, etc., scale, averaging 3.22 points per ballot, basically an average vote of 12th.
Virginia scored 365 points, averaging 2.07 points per ballot, an average vote of 13th.
Our other state school, Virginia Tech, the flagship, was slotted in 11th, with 678 points, averaging 3.85 points per ballot, an average vote of 11th.
Some flagship.
2023 ACC Preseason Poll
1. Clemson (103), 2370
2. Florida State (67), 2304
3. North Carolina (5), 1981
4. NC State (1), 1662
5. Miami, 1553
T6. Duke, 1511
T6. Pitt, 1511
8. Louisville, 1344
9. Wake Forest, 1181
10. Syracuse, 826
11. Virginia Tech, 678
12. Georgia Tech, 633
13. Boston College, 561
14. Virginia, 365
First-place votes in parentheses
176 media voters