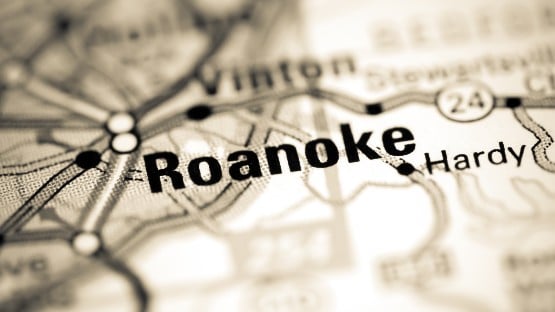 The City of Roanoke has named its new Chief of Police, Scott Booth, who comes to the Star City of the South from Danville, where he currently serves as Chief of Police there.
Among his accomplishments, of note, in 2020, Danville had a 35-year low in all crime.
With more than 27 years of law enforcement, Booth served in Danville since 2018.
Booth previously served as Chief of Police for the Metropolitan Washington Airports Authority; a police major, captain, lieutenant, sergeant and officer for the City of Richmond; and a sergeant in the U.S. Army.
Booth holds a bachelor's degree in human resources management and leadership studies from the University of Richmond, a master's degree in criminal justice from Virginia Commonwealth University, and a doctorate in criminal justice from Pennsylvania Western University.
The recipient of numerous accolades, he earned the Frederic Milton Thrasher Award for Leadership in Law Enforcement from the National Center for Gang Crime Research; the Innovation in Government Award from the Virginia Commonwealth University Wilder School of Government and Public Affairs; and the Excellence in Policing Award from the Radford University Center for Police, Practice, Policy and Research.
Booth will begin his position with Roanoke on Oct. 31.