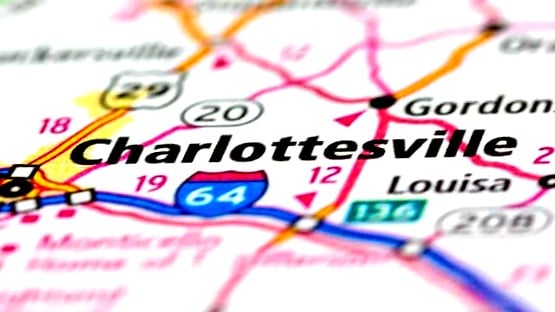 The City of Charlottesville has announced funding availability and timelines for affordable housing-related initiatives.
As funding is limited, applications for funding will be made available through a series of competitive applications.
All projects who are awarded funds through these competitive applications will be subject to monitoring by the City of Charlottesville and are required to maintain compliance with the terms of their grants agreements to continue to receive funding.
More information is available online at charlottesville.gov
Housing Operations & Program Support
Estimated amount of funding: $575,000
Funding availability: July 1, 2024
Application open: Sept. 12, 2023- Oct. 10, 2023
The housing operations and program support funds were previously awarded within the Vibrant Communities Fund. This funding is to provide funding for housing-related community agency program funding requests focused on affordable housing and homelessness support. The applications are reviewed and scored based on quality of application and level of importance. This process is intended to notify city staff of important development projects that may warrant further consideration by City Council for what would be considered extraordinary consideration of investments. As these projects usually need letters of support from the municipality, this formalizes the ask for such engagement by providing the material details specific to the project for consideration. If City Council should decide to commit any funding, there will be an agreement outlining the terms of the relationship that is different than traditional grant agreements.
Charlottesville Affordable Housing Fund
Estimated amount of funding: $835,000
Funding availability: July 1, 2023
Application open: Oct. 12, 2023- Nov. 16, 2023
Funds will be used to directly support affordable housing projects or initiatives
The CAHF was established in 2007 by the City of Charlottesville to provide a flexible funding mechanism for affordable housing-related projects. In November 2021, the City Council approved and adopted the 2021 Comprehensive Plan Amendment, of which the Charlottesville Affordable Housing Plan was a part. The Charlottesville Affordable Housing Plan specifically addresses the need to develop and preserve affordable housing units in the city.
CDBG/HOME
Estimated amount of funding for CDBG: $410,468
Estimated amount of funding for HOME: $112,248
Funding availability: July 1, 2024
Application open: Jan. 8, 2024 – Feb. 8, 2024
The federal government, through the U.S. Office of Housing and Urban Development, determines how much CDBG and HOME funding the city will be allowed to award in grants. These funds are awarded annually on a competitive basis to the following types of organizations: non-profits, Community Housing Development Organizations, for profit developers, government agencies and authorities, economic development, housing or human service agencies, and/or organizations with federal tax-exempt status. The use of the funds is to support activities that benefit low- and moderate-income areas or low- and moderate-income persons. The City Council determines the funding priorities and the award of funds.