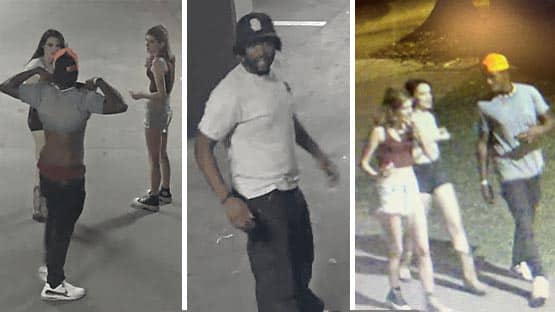 The Charlottesville Police Department is seeking assistance in locating multiple suspects in relation to an aggravated assault incident that occurred on Aug. 5.
CPD is seeking the public's assistance in identifying several people who may have information regarding an aggravated assault.
According to police, the assault occurred in the early morning hours of Aug, 5, in the 400 block of 4th Street NW.
As a result of the assault, the victim sustained serious injuries.
The incident may have originated at another location in and around the west end of the Downtown Mall.
If you recognize any of the individuals pictured, please contact the Crime Stoppers tip line at (434) 977-4000 or Detective Chris Raines at (434) 970-3266.