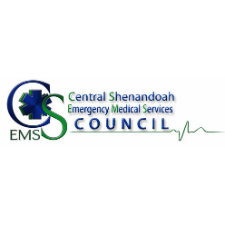 Central Shenandoah EMS Council honored the dedication and commitment of its Emergency Medical Services providers at the council's regional awards ceremony June 1 held at Gypsy Hill Park in Staunton.
"We are incredibly honored and so proud to recognize the EMS providers who serve in our region," said CSEMSC President, Gary Critzer. "These recipients represent the true spirit of our collective commitment to providing high quality patient care in the region. It's important to honor emergency medical service providers for serving our community members during their most vulnerable moments," Critzer added.
"The Central Shenandoah EMS Council's Regional EMS Awards program provides local EMS personnel the opportunity to recognize the outstanding efforts of their fellow emergency medical responders," said Chad Blosser, Executive Director of the Council. "Each year, there are EMS providers and system participants who stand out for their extraordinary accomplishments."
"Some recipients have demonstrated a superior level of commitment to patient care, some have made strides toward improving the local emergency medical services system and still others have made significant ancillary contributions to the local EMS system. It's important that the system acknowledge their contributions toward public health, safety and wellness." he added.
Recipients of this year's regional awards compete for the 2016 Governor's EMS Awards, which will be announced at the Virginia EMS Symposium's Annual Awards Ceremony in November in Norfolk, Va.
Winners of the Governor's EMS Awards will be presented with a trophy and a certificate signed by the Governor.
The 2016 Central Shenandoah EMS Council Award Recipients:
Excellence in EMS – Larry Shifflett, Harrisonburg Fire Department.
Outstanding EMS Telecommunications Dispatcher – Brittany Wampler, Harrisonburg – Rockingham Emergency Communications Center, Grottoes Rescue Squad, Weyers Cave Volunteer Fire Company
Outstanding Pre-Hospital Educator – Dr. Carolyn Rinaca, Central Shenandoah EMS Council
Outstanding Contribution to Emergency Preparedness & Response – Hilary Jacobson, Harrisonburg Rescue Squad, Wintergreen Property Owners Volunteer Rescue Squad, Central Shenandoah Health District
Outstanding Pre-Hospital Provider – Karen Hayes, Harrisonburg Rescue Squad, Pegasus Flight Operations & Staunton-Augusta Rescue Squad
Outstanding EMS Agency – City of Lexington Fire Department
Outstanding EMS Administrator – Abby Rowsey, Buena Vista Firefighters, Inc.
Outstanding Contribution to EMS by a High School Senior ($1,000) – Kelby Smith, Hot Springs Rescue Squad
Nurse with Outstanding Contribution to EMS – Angela Kuremsky, Augusta Health & Staunton-Augusta Rescue Squad
Outstanding Contribution to EMS Health and Safety – CSEMS Regional Critical Incident Stress Management (CISM) Team
Outstanding Contribution to EMS for Children – Wanda Willis, Harrisonburg Fire Department & Safe Kids Central Shenandoah Valley Coalition
Local Awards:
Senior Rescue Squad Member of the Year – Chris Vernovai, Highland County Volunteer Rescue Squad
Kevin Sperka Memorial Award ($500) – Andrew Strawderman, Augusta County Fire & Rescue, Bridgewater Volunteer Rescue Squad & Rockingham Co Fire/Rescue