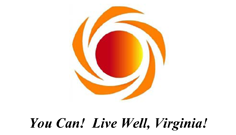 Seventeen Chronic Disease Self-Management Education (CDSME) Leaders attended the Leader Reunion and Refresher Wednesday, Feb. 25.
A delicious meal was provided by Jeanne Russell and Home Instead Senior Care, and meeting space was provided by Margaret Hersh at the Augusta Regional Free Clinic. Following the meal CDSME Coordinator Joyce Nussbaum provided program updates, stories, and presented marketing tools. Leaders Brandy Wade and Janice Gentry helped facilitate workshop scenarios that were presented incorrectly and then correctly followed by an opportunity for other leaders to ask questions and learn from the experience.
More online at http://valleycdsme.com.