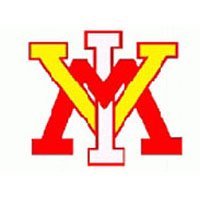 The VMI Keydets rallied from a five-run deficit to tie the game in the bottom of the 9th, but the Campbell Camels scored the go-ahead run in the 10th inning and held on for a dramatic 7-6 win in Big South baseball action Sunday afternoon in Lexington, Va. With the win, Campbell (34-16, 17-7 Big South) completed a series sweep in the three games between the programs.
After falling behind 6-1 in the fifth, VMI (22-22, 9-15 Big South) scored three times in the bottom of that inning and once more in the eighth to pull within one against CU ace closer Ryan Thompson. Jordan Tarsovich then led off the ninth inning with an infield hit and Cameron Walter bunted him to second base. Eric Mayers followed with a RBI single, scoring Tarsovich to tie the game, and Mayers advanced to second base on the throw home, setting up two chances for the Keydets to win the game in walk-off fashion.
Thompson, however, intentionally walked Matt Winn, who was 6 for his last 8 to face Josh Worthley. Worthley lofted a fly out to shallow left, and Will Connerley lined out hard to left field to retire the side.
CU then scored in the 10th when Matt Nadolski led off with a bloop single against reliever Campbell Henkel. A stolen base and sacrifice bunt moved him to third, and Will Albertson pushed him home via a sacrifice fly to center to make it 7-6, Campbell, on an extremely close play at home. The Keydets had one chance in the bottom of the inning, when Brandon Angus reached via error with two outs and stole second. Tarsovich walked, but Walter was called out on strikes to end the game.
Henkel (2-3) was charged with the loss after allowing Nadolski to reach to open the 10th against his only batter of the game. Thompson (5-2) picked up the victory for Campbell while pitching on the third straight day. He allowed two runs, one earned, over 3 2/3 innings and walked three VMI hitters.
Campbell jumped ahead in the first inning against Andrew Woods, as with two outs, Nadolski lofted a home run to center field to make it 1-0, CU.
That was the only run until the fourth inning, when the Camels pushed across two more. A one-out error by Tarsovich allowed Kyle Leedy to reach and Albertson followed with a single. Elijah Trail hit a hard grounder to third that just got under David Geary's glove for a hit, scoring Leady, and Aaron Vogt plated another run with a groundout to make it 3-0.
The Keydets cut the margin to 3-1 in the bottom of the inning on a two-out RBI single by Connerley, but CU added on in the fifth. Danny Pardo singled with one out and Steven Leonard followed with a hit as well. Nadolski then singled home a run and one out later, Albertson singled as well. Leonard scored easily as the throw came to third, but Angus' toss bounced by Geary for an error on the Keydet center fielder. That allowed Nadolski to score as well, making it a 6-1 game.
VMI started its comeback in the bottom of the frame when Angus singled with one out. He promptly stole second and third, thefts that moved him into sole possession of fifth place on VMI's all-time stolen bases listing. Tarsovich immediately singled him home to cut the CU lead to 6-2 and stole second himself. Walter walked and Mayers had an infield hit to load the bases for Winn, who drilled a two-run single to left to make it a 6-4 contest. Reliever Bobby Thorson, however, struck out Worthley and Connerley to end the inning.
Both teams had chances in the seventh, but a Nadolski two-out double went for naught and VMI could not take advantage of having Tarsovich at second with one out in its half of the inning. The Keydets did strike for a run in the eighth, however.
Connerley singled with one out, stole second and advanced to third when Leonard's throw went into center field. Pinch-hitter Tyler Tharp walked and Drew Bryan ran for him. Bryan then broke for second and appeared to be picked off, but first baseman Leedy's throw to second hit the runner and went for an error, allowing Connerley to score from third and the Keydets to pull within one and set up the late-game drama.
Neither starter figured in the decision, as VMI's Woods threw the first nine innings and was charged with six runs on 11 hits. Only three of the runs were earned. Woods struck out seven and did not walk a batter. Ryan Koopman was knocked out in the fifth inning for Campbell after giving up four runs, all earned, on nine hits.
Offensively, Mayers led VMI with the second four-hit game of his career. Nadolski went 4 for 5 to lead the visitors.
VMI baseball will return to action Tuesday, as the Keydets play host to the Old Dominion Monarchs. First pitch is set for 6 p.m.