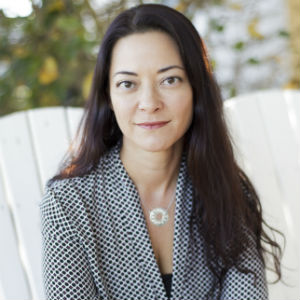 Dr. Leona Sevick, provost and vice president for academic affairs at Bridgewater College, has been named the winner of the 2017 Press 53 Award for Poetry.
The award, which was presented by Press 53's poetry series editor Tom Lombardo, is for Sevick's poetry collection, Lion Brothers, which was selected from a field of 315 entries from poets across the United States. Lion Brothers will be published by Press 53 as A Tom Lombardo Poetry Selection on April 1.
"The poems in Lion Brothers excited me with their high levels of emotion delivered in a clear and compelling voice," noted the judge. "Using distinct diction and figuration in a pleasing flow, the poet presents stories freshly, with surprises, while maintaining strong connections between readers and the world. This collection holds together nicely with its overarching narrative of the dark corners of domestic life."
Sevick's work appears in The Journal, Barrow Street, Potomac Review, North American Review, The Florida Review, Poet Lore and in the anthologies All We Can Hold: Poems of Motherhood and Circe's Lament: Anthology of Wild Women Poetry. Her work is forthcoming in The Golden Shovel Anthology: New Poems Honoring Gwendolyn Brooks.
Sevick is the 2012 first-place winner of the Split This Rock poetry contest and was a semi-finalist for the 2015 Philip Levine Poetry Prize. She is also the author of the chapbook Damaged Little Creatures.
Bridgewater College is a private, four-year liberal arts college located in the Central Shenandoah Valley of Virginia. Founded in 1880, it was the state's first private, coeducational college. Today, Bridgewater College is home to nearly 1,900 undergraduate students.