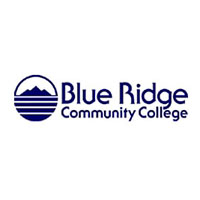 The Institute for Reform & Solutions is hosting a House of Delegates Candidates Forum for candidates running for elected offices in Virginia's 20th, 24th, 25th and 26th districts.
The forum will include: Delegate Dickie Bell, Delegate Ben Cline, Delegate Steve Landes, Delegate Tony Wilt, Candidate Michele Edwards, Candidate Angela Lynn, and Candidate Brent Finnegan. The forum will be covered by multiple local media outlets and will also be live streamed from the Community Criminal Justice Day Facebook page: www.facebook.com/CCJusticeDays.
The forum is a culmination of the Community Criminal Justice Days (CCJD) event also hosted by the Institute for Reform & Solutions at Blue Ridge Community College Plecker Center, October 18 & 19.
CCJD has been designed to share information with the citizens of Rockingham, Page, Augusta, Highland, Rockbridge Counties, and the cities therein, about local, state, and national criminal justice issues, activities, programs, and legislation. The Candidates' forum was developed to highlight potential legislative responses to criminal justice issues being faced by constituents from the candidates' perspective districts.
Candidates will be asked to share their views on how Virginia's 2018 General Assembly can address their community's concerns over issues such as; the opioid crisis and the Valley's response; mental health and addictions services and how to empower our local Community Services Boards and treatment providers with adequate support; workforce training and re-entry; medical cannabis policy and the value of decriminalizing marijuana; the growing interest in Restorative Justice tenants and how they can be implemented; specialty courts and their success in reducing recidivism; and, the role of clergy as a support system for justice-involved persons.
The Institute for Reform and Solutions, a Staunton headquartered non-profit organization, with offices also in Harrisonburg, founded in 2012 with the mission to advocate for just and egalitarian, cost effective approaches to complex social issues facing our communities.