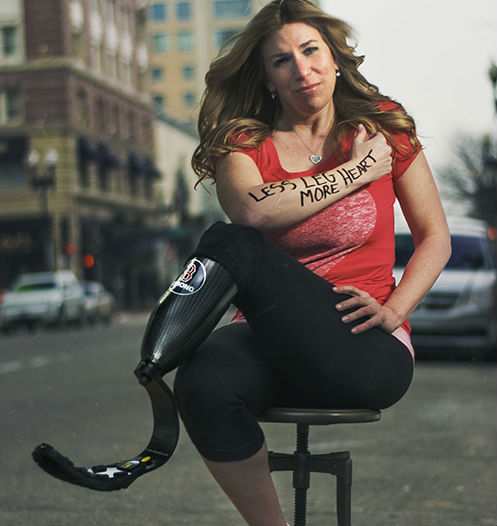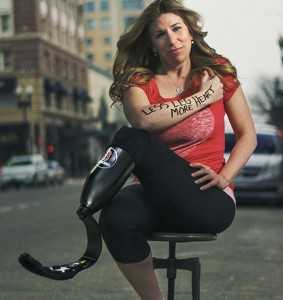 On April 15, 2013, Heather Abbott set out on an annual tradition with six friends. She planned to attend the Red Sox baseball game, walk over to the Boston Marathon finish line and gather at the Forum Restaurant. The events that day changed her life forever. At about 2:49 p.m., two pressure cooker bombs exploded, killing three people and injuring an estimated 264.
Abbott, who was severely wounded by shrapnel from the second of the two bombs, will speak on "Overcoming Adversity" onTuesday, Sept. 2, at 7:30 p.m. in Cole Hall at Bridgewater College. The program, sponsored by the W. Harold Row Lecture Series, is free and open to the public.
After three surgeries in four days, Abbott was faced with the agonizing decision of whether to try to save her foot or to allow doctors to amputate her left leg below the knee. Abbott made the difficult decision, at the age of 38, to live her remaining years as an amputee and use prosthetic legs.
Abbott returned to work part-time as a human resources manager at Raytheon. She lives independently in her Newport home, driving, walking and – sometimes – getting out for a jog.
Certified as a peer counselor by the National Amputee Coalition, Abbott helps amputees adjust to their "new normal," as an example of what can be accomplished through hope and determination.
Bridgewater College is a private, four-year liberal arts college, located in the Central Shenandoah Valley of Virginia. Founded in 1880, it was the state's first private, coeducational college. Today, Bridgewater College is home to approximately 1,800 undergraduate students.