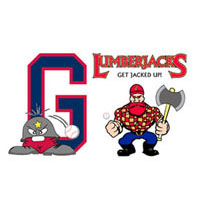 Waynesboro pounded out 16 hits, Kevin Krupp hit his first home run of the summer, and the Generals topped Covington, 9-5, Friday night.
Every Waynesboro batter had a hit in the game, with Tyler Orris and Michael McClellan leading the hit parade with three each. Krupp homered in the second to get the Generals (17-13) on the board first, and then after Covington answered with a five-spot in the fourth to take a 5-1 lead, Waynesboro responded with four in the fifth, getting run-scoring hits from McClellan, Cole Gruber and Eugene Vasquez.
Waynesboro took the lead for good with a two-run sixth, when Gruber was hit by a pitch with the bases loaded, and McClellan followed with an RBI single.
An RBI triple in the seventh from Mike Marcinko and a bases-loaded walk to Marcinko in the ninth completed the scoring.
Griffin Krieg (1-0) picked up the win with two innings of scoreless relief.
Waynesboro is off Saturday, and returns to action on Sunday at home at Kate Collins Field at 7 p.m. hosting the New Market Rebels.
More information online at www.WaynesboroGenerals.net.