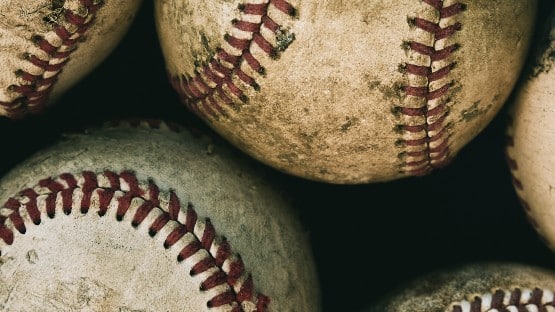 Virginia Tech 15, ETSU 5
Carson DeMartini hit a grand slam, Chris Cannizzaro blasted a three-run homer, and #14 Virginia Tech blasted ETSU, 15-5, during the Hokies' 2023 home opener on Tuesday at English Field at Atlantic Union Bank Park.
For the first time since transferring from Bucknell, Cannizzaro circled the bases in Tech pinstripes, chasing righthander Landon Smiddy in the second inning.
Pulling Smiddy's 0-1 pitch to left field, the fifth-year outfielder put the exclamation point on the Hokies' four-run inning that propelled the home side to the early 5-0 advantage.
By the sixth inning, DeMartini's grand slam – the first of his collegiate career – cemented Virginia Tech (3-1) in the driver's seat of its first home outing at English Field since the 2022 NCAA Blacksburg Super Regional.
With two outs and the inning alive due to an earlier error, Tech's sophomore third baseman attacked the first pitch of his at-bat against reliever Nathan Hickman, driving it over the fence in left center to pad the Hokies' lead at 11-2.
Virginia 26, Longwood 2
#19 Virginia (4-0) eclipsed the 20-run mark for the second time this season with a 26-2 win over Longwood (0-4) on Tuesday at Disharoon Park.
The 26 runs were the most in a game by a UVA team since plating 27 against Maryland on April 23, 2010.
A total of 13 Cavaliers recorded a hit in the contest, including three-hit performances from Jake Gelof (3-for-3, HR, 4 RBI, 3 runs scored), Henry Godbout (3-for-3, HR, 4 RBI, 2 runs scored) and Griff O'Ferrall (3-for-3, 2 RBI, 3 runs scored).
In four games this season, Virginia has scored 65 runs (16.3/g) and collected 74 hits (18.5/g).
Starting pitcher Connelly Early faced the minimum, 12 batters, over four innings thanks to a pair of double plays turned behind him.
The lefthander was credited with the win after he allowed only one hit, one walk and struck out four.
ODU 15, VMI 8
ODU outslugged VMI 15-8 in a non-conference game from Bud Metheny Stadium in Norfolk on Tuesday.
Aided by two homers, ODU forged a 6-0 lead in the second inning. Jimmy Koza hit his first collegiate home run in the third for VMI, and Brett Cook followed with a two-run single.
Cole Jenkins and Zac Morris would later homer for the Keydets, but ODU closed with three runs each in the sixth and seventh innings and two in the eighth.