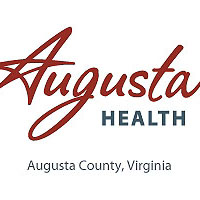 Augusta Health, a leading health care provider in the Shenandoah Valley, now proudly offers to cardiac patients a less invasive, highly reliable implantable defibrillator: the Boston Scientific S-ICD® System (S-ICD).
The Boston Scientific S-ICD is the world's first and only commercially available subcutaneous implantable defibrillator to treat patients at risk for sudden cardiac arrest (SCA). SCA is an abrupt loss of heart function.  Most incidents are caused by a rapid or chaotic heart beat. It is estimated that 850,000 people in the United States are at risk of SCA and therefore ICD device candidates. However, many patients in need of a cardiac implant remain unprotected by other devices because of the risk of complications from traditional transvenous implantable cardioverter defibrillators
The S-ICD System is designed to provide the same protection from SCA as traditional devices without directly touching the patient's heart. This decreases patient infection risk, which is particularly important to those with conditions such as diabetes or chronic kidney disease. What makes the S-ICD System unique is the way it sits just beneath the skin without the need for thin, insulated wires – known as leads – to be placed into the heart itself.  That leaves the heart and blood vessels untouched. This cutting-edge technology provides an exciting new solution for both physicians and patients of Augusta Health.
"The type of implantable defibrillator is a wonderful and new life-saving treatment that we now offer to the cardiac patients here in our region. None of the components are in the blood stream which allows us to provide ICD therapy for patients that are not candidates for traditional devices. And in select patient populations this approach is preferred due to comfort. We are very excited to be able to offer this service to right here at Augusta," says Dr. Glenn Brammer, M.D.
The S-ICD System received CE Mark in 2009 and is commercially available in many European countries and New Zealand.  The U.S. Food and Drug Administration granted regulatory approval for the S-ICD System in September of 2012.  To date, more than 2,000 devices have been implanted in patients around the globe.
Augusta Health is an independent, nonprofit community hospital whose mission is to promote the health and well-being of our community through access to excellent care.  Named one of the 100 Top Hospitals in America by Thomson Reuters in both 2011 and 2012, Augusta Health has also been nationally recognized by HealthGrades as one of America's 100 Best Hospitals for clinical excellence and patient safety for the last three consecutive years.  For more information about Augusta Health, its programs or its services, please contact public relations at 540.245.7329 or 540.221.7329, or visit our website, www.augustahealth.com.