Local/Virginia
Augusta Health named Health Quality Innovator of the Year for data-driven care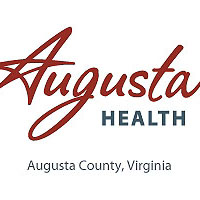 Augusta Health has been named the 2018 Health Quality Innovator for Virginia in the category of Data-driven care by Health Quality Innovators (HQI).  The award, given for Augusta Health's inventive use of information and technology to reduce sepsis mortality by detecting it earlier, was presented to Augusta Health's data scientist Penny Cooper, DHSc, at the HQI Award Event in Richmond on October 24.
In order to understand the importance of the award, it's important to understand what sepsis is and the impact it has.  Sepsis is the body's overwhelming and life-threatening response to infection which can lead to tissue damage, organ failure and death.  In the United States, more than 1.5 million people develop sepsis each year, and about 17% of those die.  Early detection of sepsis is critical when treating patients with impending sepsis—to decrease mortality, it's essential to identify sepsis early to reverse the damaging effects of the sepsis cascade.
Knowing that there are four traditional criteria to identify developing sepsis—a temperature greater than 38°C, a heart rate greater than 90, a respiratory rate greater than 20 and an abnormal white blood cell count—Augusta Health developed a Sepsis Team and Taskforce to identify ways to improve the outcomes for patients with sepsis.  The group began with a retrospective study of the data, then Dr. Cooper used that study to develop an automated process that takes live data from medical systems each hour, analyzes and compiles the data, and then assigns each patient a score.  If the score is above a specific threshold, an alert is sent through the Vocera communication system to the staff caring for that patient.  The staff then immediately goes to the patient, screens for sepsis, and if identified, begins early intervention.
The state-wide sepsis mortality rate in Virginia is 12.70%, while at Augusta Health it is 4.76%.  Importantly, at least 64 lives have been saved by early intervention.  While there is still work to be done, important advances have been made with the automated Early Sepsis Alert system.  In addition to the recognition from HQI, Augusta Health has presented its research and processes to hospitals around the state through the VHHA Stopping Sepsis Webinar.
"The collaborative work done by our team of clinicians at Augusta Health to reduce mortality from sepsis is truly groundbreaking," said Mary N. Mannix, FACHE, President and CEO of Augusta Health.  "This research has led to practical application in our hospital that has saved lives in our community.  Now our team is sharing that work with other facilities so lives can be saved around the state.  Being recognized for innovative work is wonderful, but the best reward of this work is that it is saving lives.  I am in awe of our team!"
HQI serves as the Medicare Quality Innovation Network and Quality Improvement Organization for Maryland and Virginia.  The HQI Innovator Awards are HQI's marquis program for gathering and sharing evidence-based, practical methods for enhancing quality of care across physician practices, hospitals and long-term care facilities.
"This year's Health Quality Innovators truly represent the best of the health care profession," said Donald A. Glozer, MHA, FACHE, President and CEO of HQI.  "They are collaborative teams of nurses, physicians, pharmacists, social workers and administrators finding evidence-based ways to improve care and outcomes in a diverse range of settings."
Augusta Health is an independent, community-owned, not-for-profit hospital whose mission is to promote the health and well-being of the community through access to excellent care.  Named one of the 100 Top Hospitals in America by Thomson Reuters in both 2011 and 2012, Augusta Health has also been nationally recognized by Healthgrades as one of America's 50 Best Hospitals for clinical excellence and patient safety for four consecutive years.  For more information about Augusta Health, its programs or its services, please visit the website,www.augustahealth.com.